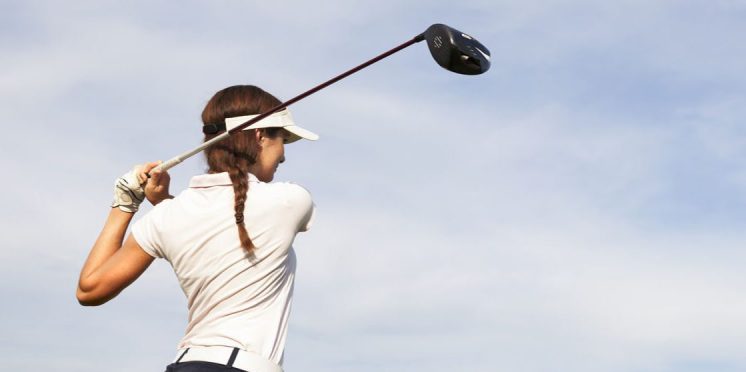 This is the most-viewed golf swing on YouTube and it's worth thousands
YouTube has more than 1.9 BILLION logged in monthly users, according to research by Brandwatch. That's a huge platform. So huge in fact, uploaded videos stand to be worth THOUSANDS.
To explore this concept, golfsupport.com ran 30 YouTube videos* of the world's greatest golfers – taking a swing or sharing their swing secrets – through Influencer Marketing Hub's YouTube Money Calculator, to determine how much each video is estimated to be worth**.
THE HIGHLIGHTS:
First place goes to Spanish professional golfer Sergio Garcia – but that might be because Garcia makes an extraordinary one-handed shot from a TREE in his most-viewed YouTube video! The clip of the shot taken at Bay Hill has been viewed 8,917,464 times, which gives it an estimated worth of £12,582.
A montage of the top-10 shots of Tiger Woods' career on the PGA tour claims second place, with 8,174,705 views and an estimated worth of £11,535.
A slow motion clip of Luke Donald taking a swing ranks third (4,191,568 views/£5,914.)
In fourth and fifth place are:
· Ben Hogan (4,038,316 views/£5,698.)
· Rory McIlroy (2,352,587 views/£3,319.)
Flipping the results, in last place is Babe Zaharias. The most-viewed YouTube video – which rounds off with Zaharias showcasing impressive golf swings – is estimated to be worth just £36.
This is followed by clips of Walter Hagen (33,986 views/£48) and Gene Sarazen (35,908 views/£50.)
RESULTS TABLE: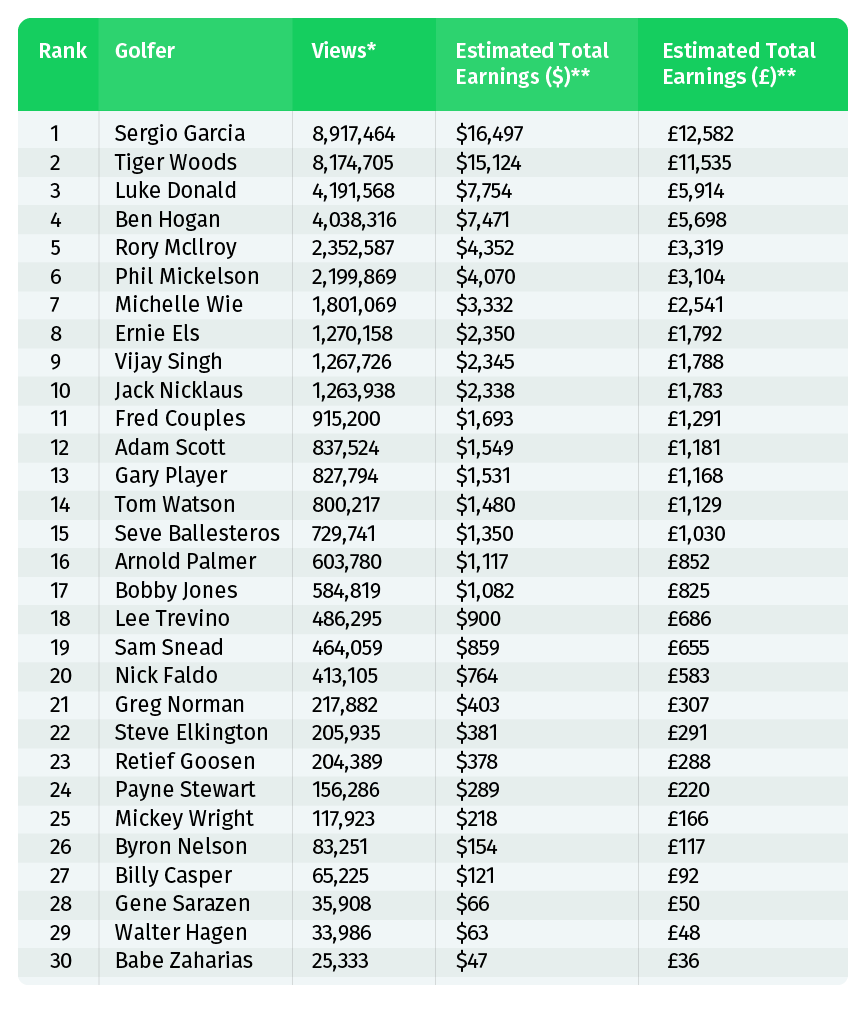 To Editors:
*Video views taken from YouTube represent live data and are subject to change. Data for this PR was extracted on 09/03/20.
**Data was obtained on 09/03/20. The Influencer Marketing Hub calculates estimated total earnings in four ways: CPM vs CPC, Estimated Gross Earnings Per 1,000 Views, Estimated Earnings Per Subscriber and Estimated Variance Based on Video Engagement. More information can be found here: https://influencermarketinghub.com/youtube-money-calculator/.
---