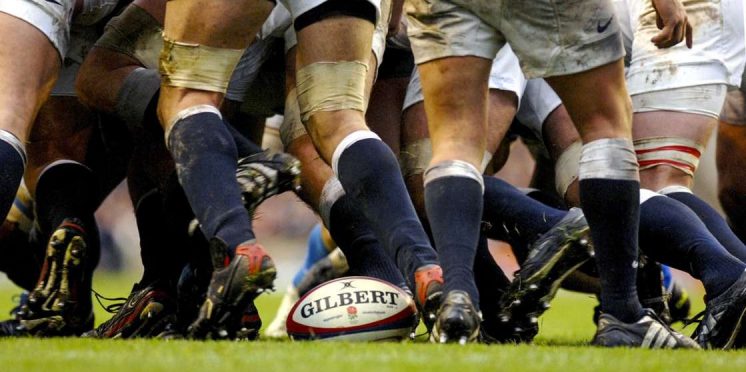 The most successful rugby teams of the last 12 Months aren't who you think!
In this turbulent landscape, sports games and competitions are being cancelled or postponed all around us. Take the recent news that the Tokyo Olympics are to be postponed until 2021.
Whilst sad, yes, there are always positives to focus on. LiveRugbyTickets.co.uk sought to celebrate the brilliance of rugby by finding data to prove which international teams have been the most successful in the past 12 months.
Using ESPN's Rugby Stats Guru, every international team and match in the last 12 months* have been compared, to reveal who is currently on top. And the results may surprise you!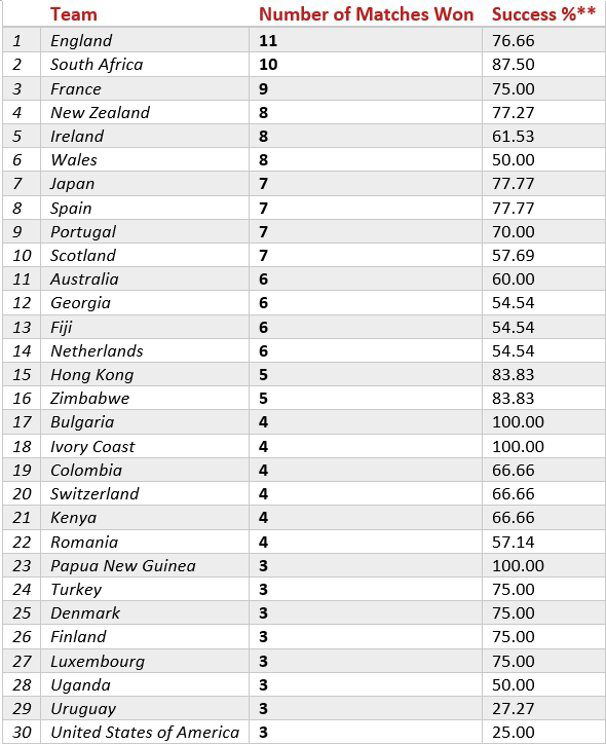 The Most Successful Teams of the Past 12 Months: Results
The All Blacks have been a dominating force in rugby for many years, so I wouldn't be unreasonable to assume a number one position for them here. However, not this time!
The data reveals that the most successful team of the last 12 months is England, winning the most games at 11. This translates to an impressive 76.66% win rate.
Taking second place is South Africa. The Springboks trail England by just one win at 10 games, and have won an equally impressive 87.50% of their games played.
France enter the table in third place. They've won 9 of their games, with a winning percentage of 75.00%, over the past 12 months of play.
And finally in fourth, the world-renowned All Blacks. Whilst surprising to see in this position, they dominated 8 of their games and have a success percentage of 77.27% – they are still and always will be a force to be reckoned with.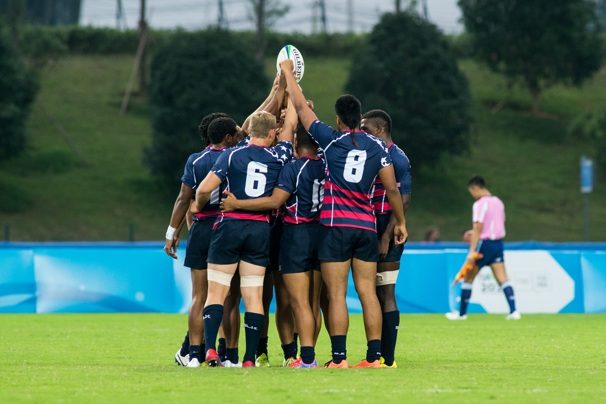 which teams aren't doing so well?
106 international teams were considered in this study. Whilst not the very bottom, some thought should be spared for the last of the top 30 teams.
In 30th place and last in this table is the United States of America. With only 3 successful matches, one quarter of their total number played (25.00%), they have some way to go.
Following the USA are:
Uruguay – 3 wins; 27.27% won
Uganda – 3 wins; 50.00% won
Finland – 3 wins; 75.00%
To name a few. Take a look at the table above for the success of your favourite teams, and remember that there are always positives to look for! Until our favourite sports return to our screens again.
---
*Data obtained from a 12 month period between 13th March 2019 – 13th March 2020.
*Where the number of matches won is the same for two or more teams, they are ordered based on a number of criteria including: success percentage; number of games played; points conceded and scored; points difference; tries scored; conversions scored; penalty goals scored and drop goals scored.
**Success percentage is calculated based on the number of games played vs. number won, drawn and lost.
---