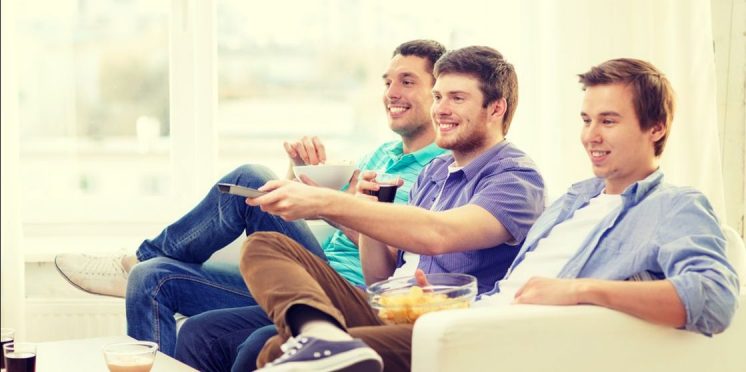 The Best Sports Movies to Watch in Lockdown, According to YOU!
The coronavirus pandemic has forced many significant sporting events to be cancelled or suspended. We're talking The Premier, Champions and Europa League and more. And that's only football!
With all of these cancelled events, we're suddenly left with a lack of regular content gracing our screens. So, we're turning to movies to get our fix.
But with so many sports movies available, which are the best ones to binge on?
LiveRugbyTickets.co.uk have found out. 3,500 British sports fans have voted for their favourite sporty movies to reveal the top 20 films to binge whilst in lockdown!
The best sports movies to watch: the results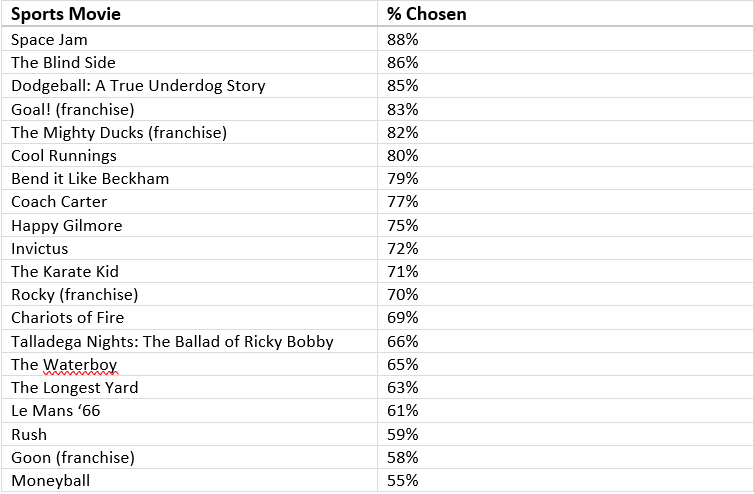 Results reveal that Britain's favourite sports movie is Space Jam. The famous, nostalgic look into Michael Jordan's activities between retirement and his subsequent comeback was chosen by a staggering 88% of fans. That's an epic movie!
The Blind Side claims second favourite. The award-winning heartfelt masterpiece starring Sandra Bullock is picked by 86% of participants.
Taking third, fourth and fifth places are: Dodgeball: A True Underdog Story, Goal!, and The Mighty Ducks – getting 85%, 83% and 82% of the votes respectively.
The classic American comedy showcasing Jamaica's first bobsleigh team in 1988, Cool Runnings, narrowly misses out on the top five – in sixth place, it is loved by 80%.
If you're going to be staying in for the foreseeable future, what great opportunity to catch up on some quintessentially British sports films. Where Keira Knightley was put on the map, Bend it Like Beckham comes in a seventh place with 79% of the votes.
Flipping the table, in 20th place is Moneyball with a still respectable 55% of the votes. Moneyball is followed by:
Goon (franchise) – 58%
Rush – 59%
Le Mans '66 – 61%
The Longest Yard – 63%
These movies are all available to watch on either Netflix, Amazon Prime Video and/or Disney+ – spend your time self-isolating well!
*A total of 55 sports movies were offered to choose from. If you would like to see the full list and results, don't hesitate to get in touch.
*Sports movies were identified and included from research and availability on Netflix, Amazon Prime Video and Disney+.
---