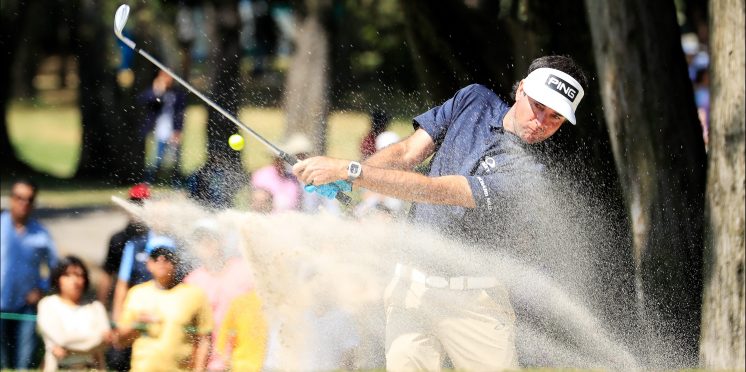 Five iconic Masters' moments: No.5 Bubba Watson
The Masters Tournament at Augusta National Golf Club is without doubt the jewel in the golf season's crown. Of all the majors, this is the one that golfing fanatics around the globe will be most pained to miss out on. With so many events scrapped from the 2020 calendar, nostalgia trips have been a comfort to the sporting world – this is the year that each sport takes stock of its rich history.
While we won't be making Masters memories this year, the experts at Golfbidder look back at the five most iconic moments in the history of golf's most sacred tournament…
Watson lost in the woods
During the nail-biting playoffs of the 2012 Masters, Bubba Watson's nerves got the better of him as a rogue drive saw him buried deep in a copse of trees. With what turned out to be the shot of his career, Watson used a gap wedge to send the ball high and winding. Finding an impossible route, his ball curled around a maze of branches and broadcasting towers and landed comfortably just 10ft from the flag. A chip from the course's darkest corner that defied science and bewildered the gathered spectators, the shot set up Watson's thrilling comeback. He went on to defeat rival Louis Oosthuizen and claim a memorable championship.
Golfbidder is Europe's largest leading used golf club retailer, which offers both new and used golfing equipment, apparel and technology
Come back tomorrow for No.4
---