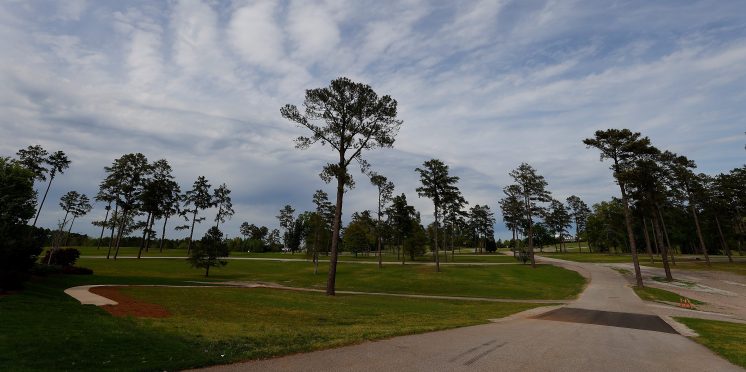 Five iconic Masters' moments No.3 – Louis Oosthuizen
The Masters Tournament at Augusta National Golf Club is without doubt the jewel in the golf season's crown. Of all the majors, this is the one that golfing fanatics around the globe will be most pained to miss out on. With so many events scrapped from the 2020 calendar, nostalgia trips have been a comfort to the sporting world – this is the year that each sport takes stock of its rich history.
While we won't be making Masters memories this year, the experts at Golfbidder look back at the five most iconic moments in the history of golf's most sacred tournament…
Oosthuizen's great deflection
Louis Oosthuizen has played the slopes of Augusta with varying fortunes over the years. This may not have been his most pivotal moment, but without a doubt one of the most astonishing shots the Masters has ever seen. Teeing off into the sunshine on the 16th hole of the 2016 championship, the South African's ball arrived out of the skies and on the green to a ripple of appreciation from the crowd. The show wasn't over, Oosthuizen's approach kept cascading down the green towards a perfect hole-in-one. The crowd gasped as they realised it was on a heart-breaking collision course; another ball sat idle on the grass, blocking the path to the flag. Sure enough, Oosthuizen's ball smashed into its obstacle like in a game of billiards – only to send the rogue ball trickling away and finally sink into the hole. An eruption of disbelief from the crowd followed what was perhaps the most unorthodox but thrilling hole-in-one ever seen at the Masters.
Come back tomorrow for No.2….
Golfbidder is Europe's largest leading used golf club retailer, which offers both new and used golfing equipment, apparel and technology
---