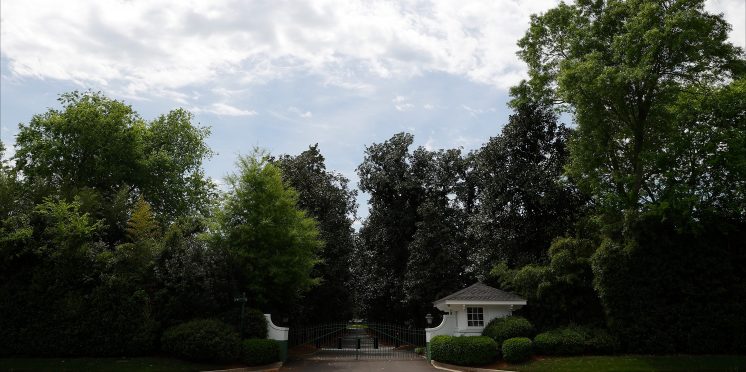 Five iconic Masters' moments No.2 – Greg Norman
The Masters Tournament at Augusta National Golf Club is without doubt the jewel in the golf season's crown. Of all the majors, this is the one that golfing fanatics around the globe will be most pained to miss out on. With so many events scrapped from the 2020 calendar, nostalgia trips have been a comfort to the sporting world – this is the year that each sport takes stock of its rich history.
While we won't be making Masters memories this year, the experts at Golfbidder look back at the five most iconic moments in the history of golf's most sacred tournament…
Norman's unforgettable choke
Greg Norman was cruising. The 1996 Masters saw him steaming ahead as Nick Faldo trailed by six shots on the tournament's final day. With the finish line in sight, the Australian's nightmare started to unfold. A series of impatient and wayward shots by Norman saw a cool and composed Faldo close the gap. Norman's collapse was confirmed as he missed an unforgivable tap-in at the 11th hole, followed by two trips into the pond to seal his fate. Meanwhile, Faldo did not blink rolling home a perfect final putt, before commiserating his devastated opponent and friend, and pulling on the cherished green jacket for the third time in his career.
If you've missed out on your Masters' flutter, why not take a look at Bet9ja promo codes to see what bonuses are available to use when sporting events do finally return
Come back tomorrow for No.1….
Golfbidder is Europe's largest leading used golf club retailer, which offers both new and used golfing equipment, apparel and technology
---