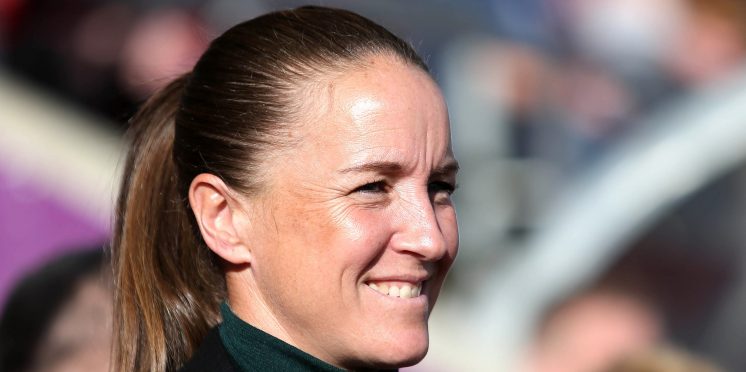 Casey Stoney and MacDonald's Fun Football
CASEY STONEY MBE HELPS KIDS STAY ACTIVE AT HOME WITH MCDONALD'S FUN FOOTBALL
New Fun Football content is accessible from the McDonald's Family Hub
England legend, Manchester United Women's Head Coach & McDonald's Fun Football ambassador Casey Stoney MBE has created a series of easy to follow videos to get the whole family having fun playing football together at home.
The McDonald's Fun Football ambassador has put together seven activities for all the family to try out at home, including a keepy uppy challenge, skittles bowling and the playground classic What's the Time Mr Wolf?
The aim is to help develop children's football skills and love of the game in a fun and safe environment during the coronavirus lockdown. The videos feature Stoney's own children and show how families can still enjoy football from the safety of their homes using everyday household objects like cups, tins and toys.
Casey Stoney MBE commented: "It's a hugely uncertain time at the moment and I know I'm not the only person who's missing playing football. That's why I was delighted to create these videos to show families some ideas of how the game can still be played and enjoyed, even when confined to the home. As a McDonald's Fun Football ambassador and as a parent I know first-hand that children's enthusiasm for football is infectious. I hope these videos can help families to encourage that enthusiasm from the safety of home."
The content is part of McDonald's Fun Football programme and is accessible from McDonald's new Family Hub, which was launched to help parents juggling home-schooling, work and their own much-needed downtime during the lockdown.
The McDonald's Fun Football programme aims to give over 500,000 children the opportunity to play football for the first time and provide over 5 million hours of football to 5-11-year-olds by 2022. For more information go to www.mcdonalds.co.uk/funfootball.
For more skills and challenges from Fun Football ambassadors to try at home, follow @FunFootballUK on Twitter.
---