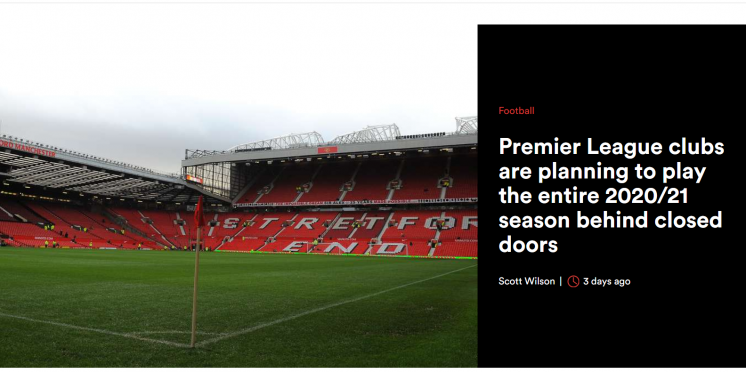 Snack Media acquires Facebook's largest global sports publisher, GIVEMESPORT
Snack Media announced today that its acquisition of GIVEMESPORT will create one of the largest Sports Publishers in the UK, further strengthening its offering to advertisers, rights holders and independent media owners.
The combined business will have an audience of over 210 million unique users across all platforms and offers greater, targeted reach, more cost effectively.
Snack Media has grown into a leading independent sports digital media company with over 30 million sports fans across 400 websites and 20 million social media followers. Snack works with advertisers, rights holders and publishers including The NFL and Rugby Pass creating, distributing and monetizing multi-channel content at scale. It also owns The Football Content Awards, recently acquired Vital Football and launched live video content platform Streamfootball.tv 12 months ago.
GIVEMESPORT, with 160 million unique monthly users across all platforms, are a leader in Football, Formula 1, Tennis, Golf, Combat Sports and E-Sports. It is Facebook's largest global sports publisher with 25 million followers.
Niall Coen, CEO of Snack Media commented, 'We are delighted to have acquired GIVEMESPORT and are tremendously excited by the opportunity it presents. Not only the size and quality of the audience we now have but also the strength of expertise of the GIVEMESPORT team'
'When we started Snack Media 13 years ago, we wanted to become the best new media sports business in the UK and since then we have grown organically. Our guiding values, sound strategy, great people and long-lasting relationships with our publishing partners have stood the test of time. Enabling us to grow even through these uncertain times. We are extremely confident about the positive benefits that this acquisition can bring to new clients and the stakeholders in the Snack Media group. It marks a new and exciting phase for the business.'
He added, 'The acquisition adds tremendous value to our proposition for Advertisers, Sponsors, Rights Holders and Publishers. Snack Media is now one of the largest sports media platforms in the UK. The aim is to become one of the largest sports publishers in the world'.
---