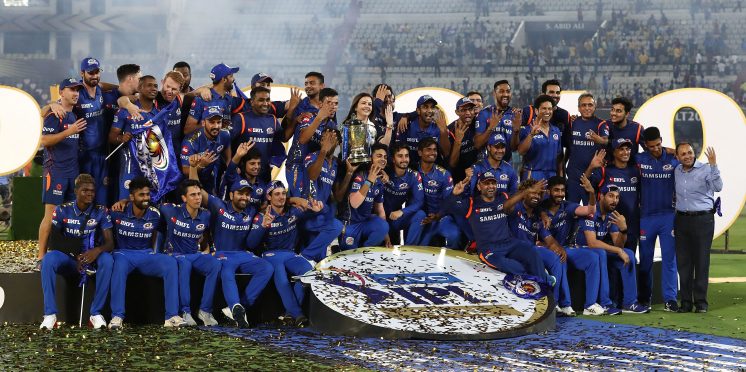 UAE Shows Their Interest to Host IPL 2020
The Emirates Cricket Board has expressed their interest to host the 13th edition of Indian Premier League this year which is currently suspended owing to the global pandemic novel coronavirus. Earlier, it was scheduled to begin from March 29 but that got postponed until April 15 but now the league has been postponed for the time being and its fate has not been decided yet.
However, not only IPL but the question has been raised also on the future of ICC T20 World Cup 2020, which is currently scheduled for Australia in October-November amid the COVID-19 outbreak across the globe. Although the ICC is set to take a decision on the T20 World Cup on June 10, that could also open a window of an IPL this year.
Meanwhile, there have been reports that BCCI is considering to host the tournament abroad due to the increasing cases of coronavirus in India on a daily basis. General Secretary of ECB (Emirates Cricket Board) Mubashshir Usmani said to Gulf News that they have approached the BCCI expressing interest to host the tournament as well.
"We have a proven record of being hosts as a neutral venue for various bilateral and multi-nation cricket activities in the past. Our state-of-the-art venues and facilities make the Emirates a desired place for hosting all types of cricket," he said.
UAE had hosted the 2014 season of Indian Premier League due to the parliamentary elections in India at that time. He also said that the board has shown expressed interest in hosting the county matches of England.
"We have come forward and offered our venues to both England and India. In the past, Emirates Cricket Board has successfully hosted IPL matches in UAE. We have also hosted matches involving the England team on multiple occasions previously. If our offer is taken up by either of the Boards, then we will be pleased to facilitate the hosting of their matches," he said.
Notably, England is all set to begin the game with a three-match Test series against West Indies next month, with the approval of the UK government.
---