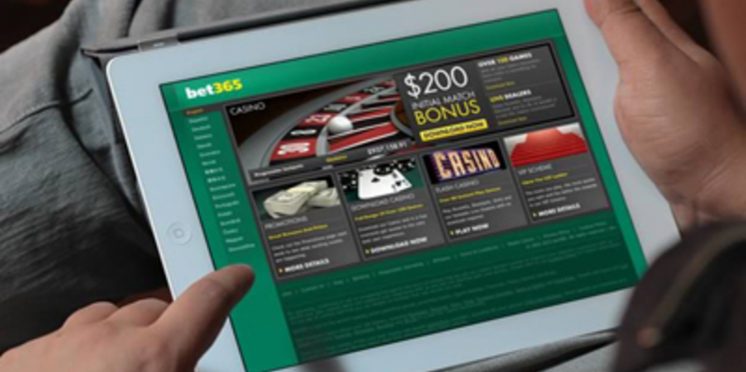 Sports betting industry is waiting for games to start
The global sports betting industry is worth over $105 billion. That equates to nearly $9 billion a month, most of which has been lost due to the recent pandemic and the global shutdowns it has caused. The Coronavirus has brought countless industries to a screeching halt, leaving some on the brink of destruction and causing others to give up the ghost entirely.
The sports betting industry has been hit harder than most. It has been forced to get creative to stay alive in these unprecedented times but it's still desperate for some reprieve and there is no telling when that might happen.
The question is, just how badly has it been affected, what has it been doing to keep the doors open and what does the future hold for this industry?
Missing Crucial Months
On average, March and April are pretty slow months for some gambling companies. In the United States, for instance, these months generate very little income when compared to peak months like January and February. The NFL season is over by late-Feb and most of the big events in the NBA and MLB take place later in the year.
However, the same can't be said for European and Asian betting sites and they are the ones suffering the most right now. March, April, and May are critical periods for most European football leagues. In 2020, these months should have been the months in which we witnessed the culmination of leagues in Spain, England, Scotland, and most other major footballing nations, not to mention the FA Cup, Champions League, Europa League, and more.
It was a year in which we should have seen Liverpool clinch the Premier League title after a long wait, and one where we should have witnessed a strong England team on the biggest stage in Europe.
These months should have also served as preparation for events like the Olympics and Euro 2020, the latter of which was set to be the biggest one yet, spanning several cities and stadiums. And that's just the tip of the iceberg, as this virus has also seen all of the following events cancelled:
Snooker: World Snooker Championship, China Open, Gibraltar Open
Rugby: Six Nations, Super League, National Rugby League
Poker: World Series of Poker
Motor Racing: Formula One, Formula E, IndyCar, MotoGP, NASCAR
The Grand National Horse Race has taken place every year for over 100 years, with only a few breaks. It is one of the few events that brings an entire country together, with everyone betting a few pounds here and there. That was also cancelled, as were most other horse racing events, eradicating the spring schedule and placing major doubts over an action-packed summer line-up.
Needless to say, life has been hard for sports betting sites in 2020 and they are desperate for all of this chaos to end and for normality to be resumed.
How are they Managing?
Sports betting sites have turned to online casinos to stay alive during these tough times. These sites are bigger than ever right now. Not only do regular punters have more time to play, but sports bettors are also using them to fill a hole. This increased demand has helped bigger gambling domains to keep things ticking over, but it's bad news for sites without casinos attached.
To stay alive, many of these sports books have rushed the addition of many brands in the online casino sphere, as well as bingo rooms, poker rooms, and have also focused their attention on virtual sports. The virtual sport betting industry has exploded along with online casinos, taking on a new life during these difficult times.
Not only can players bet on simulated horse racing, football, tennis, and motor racing events around the clock but they can also take part in major televised and online events. These events have been hosted by top sporting bodies, gambling sites, and event organizers, and have included a virtual Kentucky Derby, Grand National, and World Boxing Series.
Things are Looking Up
As bleak as things are for sports betting sites right now, they are looking up. March, April, and most of May have been write-offs, but there are events planned for future months that should trigger an increase in traffic and revenue.
The Bundesliga restarted in mid-May and talk is underway to restart the English Premier League and other major leagues. These are set to be played behind closed doors, which is bad news for the ticket sellers but irrelevant for the bookies.
Horse races are also set to begin again in the summer, while MMA and Boxing events have already been taking place. Of course, some of the biggest events that were schedule for this summer have been moved to next year, but that shouldn't have a major impact. It's likely that even a half-schedule will be enough to drastically boost revenue right now, as there are millions of punters desperate to gamble, punters that will bet on anything that comes along and will be delighted at the opportunity to do so.
---