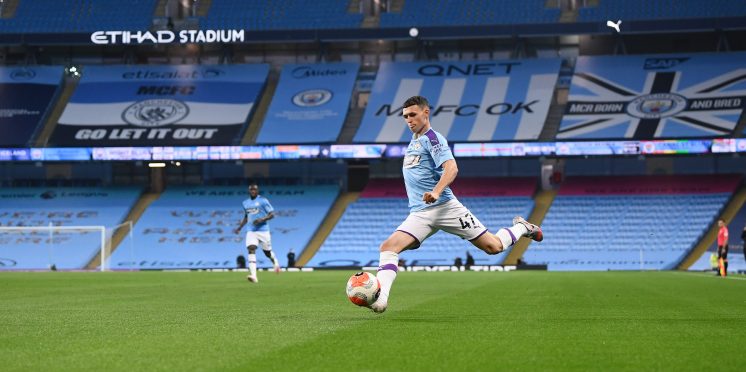 The Rising Stars Of Manchester
The Rising Stars In Manchester
Manchester United and Manchester City have had many superstars come through their ranks via the academy. Such as Marcus Rashford, Ryan Giggs, Shaun Wright Phillips and Kelechi Iheanacho. These players have scored some brilliant goals for United and City and know what the Manchester derby means for the city.
Another player which could follow in the footsteps of the likes of Ryan Giggs and Marcus Rashford is Tahith Chong. He is a Netherlands international, 20 Years old and his position is a right winger. During the 14/15 season Taith was part of Feyenoord academy set up and then during that season with impressive performances he joined Feyenoord under 17's.
After an impressive season at Feyenoords academy Manchester United then came knocking for the youngster signature and Taith was interested in the opportunity of joining the red side of Manchester. In an interview with ESPN he stated: "The decision to join United because they are willing to give youngsters game time. United gave me a better feeling. You can feel it immediately when you walk in a club."
https://www.espn.co.uk/football/soccer-transfers/story/2860938/tahith-chong-confirms-he-will-join-manchester-united-from-feyenoord
This was a massive turning point for Taith in 2017/18 joining their under 17 academy set up scoring 19 goals in all competitions. especially at a massive club like Manchester United. This gave him the opportunity to learn and get advice from world class players who have all been on similar routes to play for Manchester United first team.
Then during the 18/19 season Taith joined the under 23's side and after many impressive performances and goals.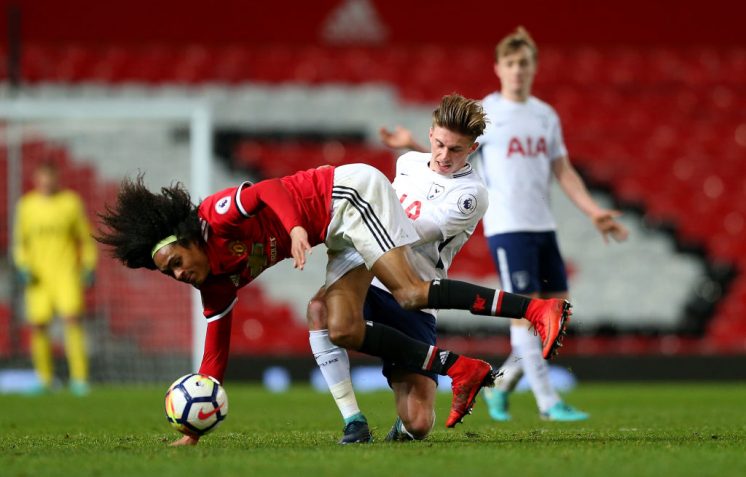 Image:Getty Images- Taith Chong made his U23 debut on the right wing vs Tottenham.(Jan Kruger/Getty Images Sport)
Manchester United manager Jose Mourinho included Taith in the Champions League Match day squad against Juventus and now "Hungry for more Manchester United first team action".
However during this current 19/20 campaign Taith has had many opportunities to impress the manager and fans 15 appearances in all competitions and scoring three goals along the way. His development and progress is impressive but can he be consistently be on Manchester United matchday squad on a weekly basis?
Manchester City Potential Superstar
On the blue side of Manchester there is currently one Mancunian in the midfield for Manchester City and Pep Guardiola which is Phil Foden.
Foden's breakthrough into professional football came in 2017 when he won the FIFA World Cup Golden Ball award following England's successful under 17 World Cup Campaign
Phil Foden has been terrific young prospect for the blues as Pep Guardiola encourages the youth to keep working hard and by Phil working hard in 2017 he was rewarded by being in the squad for the club's pre-season tour of America in 2017 against rivals Manchester United.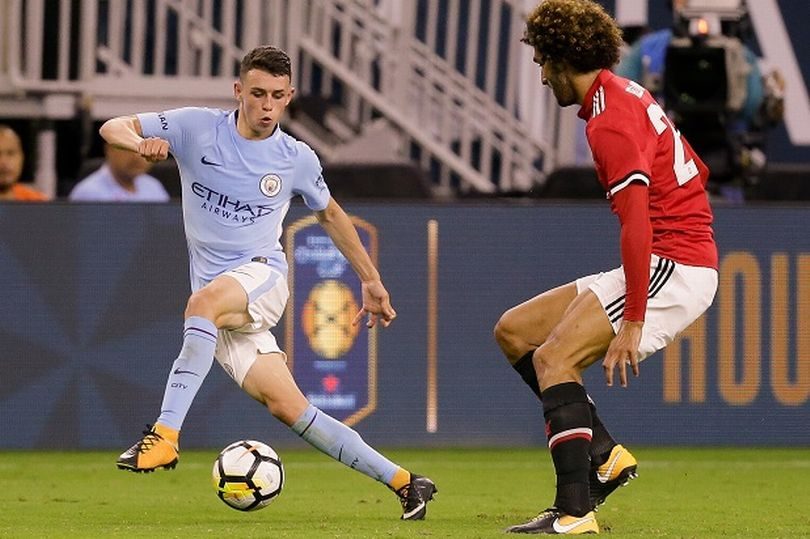 Manchester City rising star Phil Foden takes on Marouane Fellaini during a pre-season game against Manchester United in Houston, USA, in July (Image: Bob Levey/Gety Images)
However Pep's team were defeated 2-0 but Guardiola was more impressed with the way the 17 year old performed.
"I don't have words," Guardiola told reporters. "I would like to have the right words to describe what I saw."You are lucky guys, believe me, you are the guys who saw his first game in the first team at Manchester City.
After many impressive performances for the Blues during his time with the youth team Phil recorded 21 goals and 13 assists for the Under 18s, he was then selected to be a part of the 23 man Champions League squad against Feyenoord.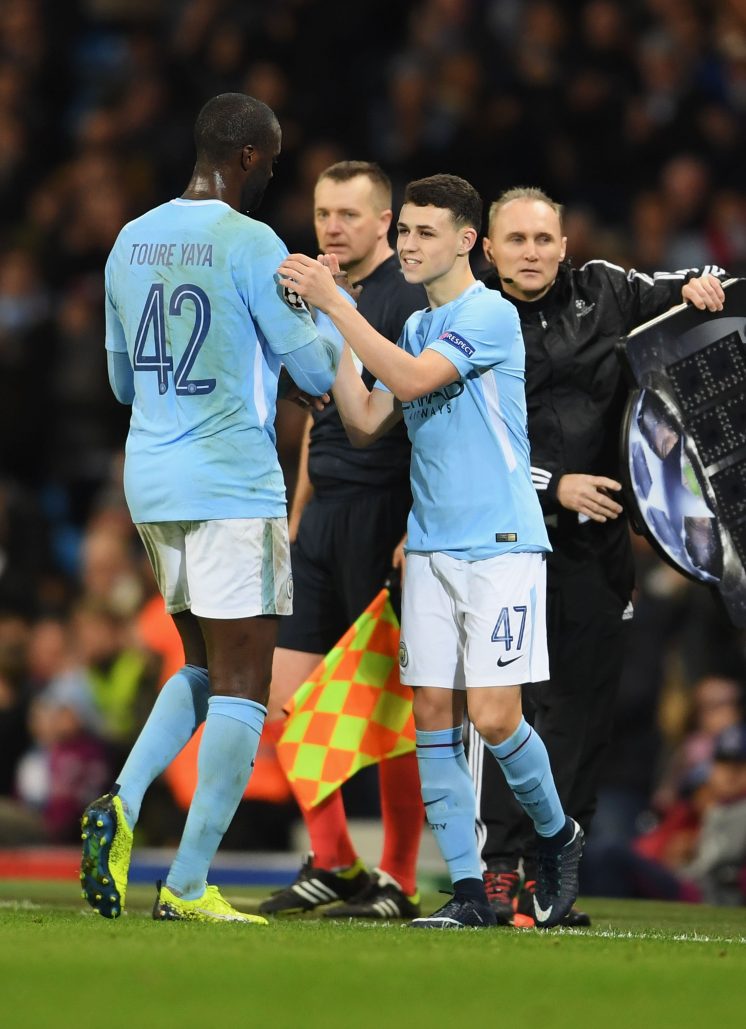 Photo by: (Laurence Griffiths/Getty Images)
'It meant everything, I've waited so long for this opportunity and it finally came and meant everything to me,' Foden said. Since his senior debut in the Champions League he has made 57 appearances in all competitions scoring 10 goals and 10 assists.
Phil is around many superstars who can guide and advise him and learn from players on and off the pitch. The Manchester midfielder has endured in many successful moments a recent success is Phil brilliant performance against Aston Villa in the Carabao Cup, He was a vital part of them winning the trophy by getting an assist for the first Manchester City goal.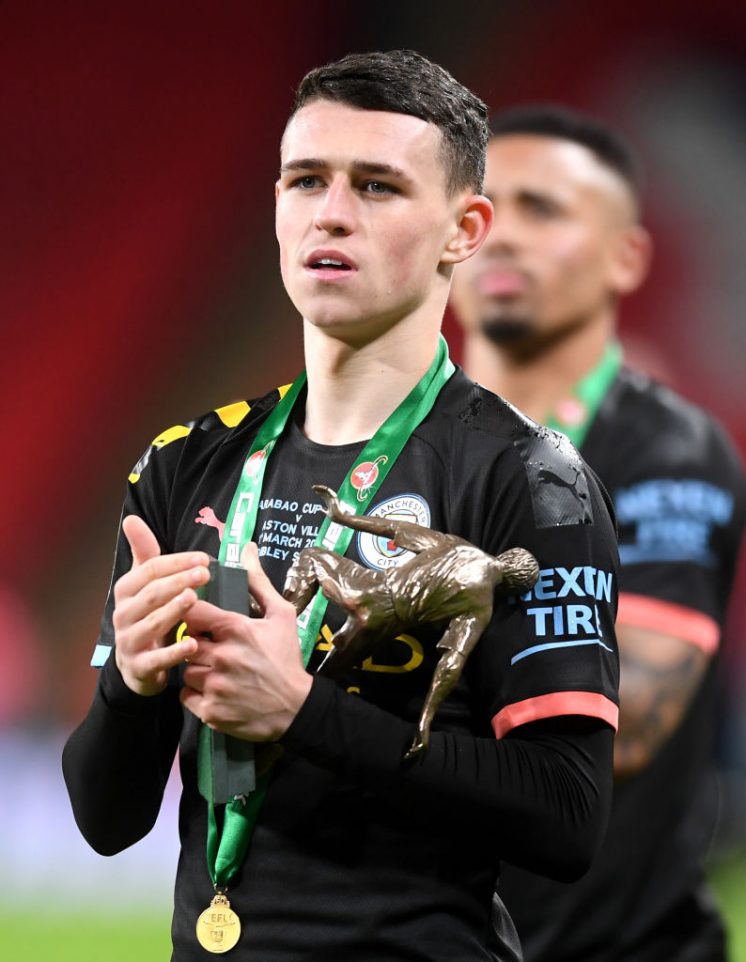 Image: Getty Images-Phil Foden holds the man of the match award after the Carabao Cup final.  (Photo by Michael Regan/Getty Images)
However during the 19/20 season Foden has struggled for game time this season, starting just three Premier League games.However only playing three games during this current campaign can Phil Foden press Pep for more game time and impress Gareth Southgate enough to improve his chances of making the Euro 2020 squad?. Or does he need to go on loan to gain more game time?
By Nazira Yusuf
---