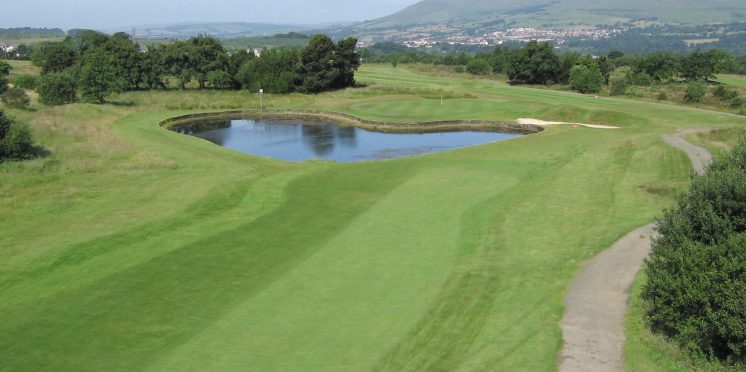 Golf breaks back on as QHotels Group reopens all seven golf resorts
Golfers looking for the ultimate UK staycation can now mix playing stunning courses with relaxation at a choice of seven four-star resorts across the country, after the QHotels Group reopened all its hotels from Saturday, July 4, in England and Wednesday, July 15, in Scotland.With overseas travel still uncertain, Brits will be longing for an escape of some sort after months of being cooped up at home in lockdown.Staycations are set to be the theme of 2020 and into 2021, with tourists set to swap air travel for road trips and make their way across the country to enjoy the fantastic destinations, resorts and hotels that we are lucky enough to have in the UK.
The UK's largest golf resort operator, which manages 21 hotels across the country in total, is looking forward to welcoming guests back for overnight stays at its choice of country houses; city locations; resort properties with amazing leisure, spa and sporting facilities; and rural manor houses with expansive grounds on the edge of renowned beauty spots.The news will be particularly welcomed by golfers, who can now organise a golf break with family, friends or colleagues to the following golf resorts: Belton Woods, in Grantham, Lincolnshire; Dunston Hall, in Norwich; Oulton Hall, in Leeds; Slaley Hall, in Hexham, Northumberland; Telford Hotel & Golf Resort, in Shropshire; and DoubleTree by Hilton Forest Pines Spa & Golf Resort, in Brigg and DoubleTree by Hilton Glasgow Westerwood Spa & Golf Resort.
Each resort listed above will be following thorough cleaning regimes and strict hygiene regulations to keep all guests and staff members safe and prevent the spread of COVID-19 and other possible infections. All of the hotels will be stringently following all advice and guidelines from the UK government and Public Health England on PPE and social distancing measures and has implemented its own initiative called 'Clean+Safe', which includes accreditation from its Shield Safety Group and will ensure that all its hotels are listed on the 'Safe to Trade Register', available to local authorities.
The Clean+Safe programme covers everything from ensuring any barriers are open at all car parks when guests arrive to a no-checkout policy when they leave. Unlike many other hotel operators, Q Hotels Group is determined to ensure the majority of facilities can still be used, but there are comprehensive changes to the way they are run. These include the reopening of leisure, pool and spa facilities, as long as social distancing can be maintained.Group CEO of QHotels, Richard Moore, said: "The key thing to remember is that we are in the hospitality sector, not hospitals. We must remember that although our guests rightly expect to us to provide a clean and safe environment, they don't wish to be constrained at every step. We must be both responsible and reasonable. On balance, however, we must provide an environment that engages positively with our guests so they choose to return."Guests will expect a 100% performance from day one and rightly so. For many of our guests this will feel like the first day of freedom and we are committed to ensuring that their experience lives up to the expectation."Inviting people into our hotels demands a degree of mutual trust. We trust our customers to be responsible in respect of their own health and others, they trust us to provide a safe environment. We have set very high standards of cleanliness and safety, together with practical guidance for our teams on how best to implement. The safety of our employees, guests and visitors is imperative and we have used the time while closed to explore the best way to move forward in preparation to open our doors."
The group has launched a reopening offer across all of its seven golf venues called 'The Great British Breakaway', where golfers will be able to enjoy a luxury four-star overnight stay with breakfast, 36 holes of golf, a bucket of beer in their room upon arrival and a packed lunch for each guest, with packages starting at just £93 per person.The breakaway package is available for bookings until September 30 and can be booked by calling 0845 074 0064 and quoting 'GBBGOLF20'.www.qhotels.co.uk/golf | www.almarosehotels.com
---