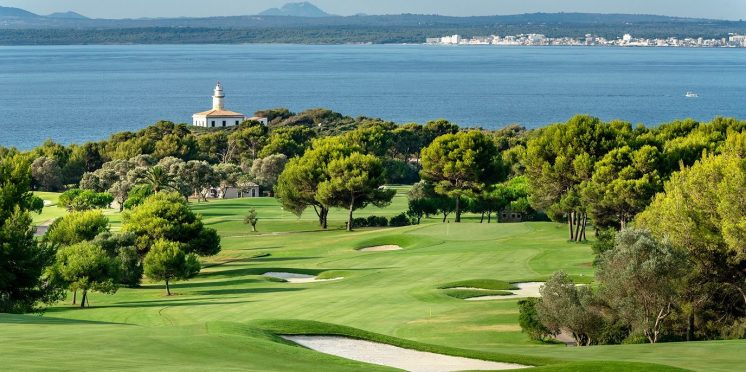 New summer arrivals have Alcanada buzzing with excitement
A group of new members are creating an extra buzz of excitement at Club de Golf Alcanada this summer – more than 300,000 bees that have taken up residence at the Mallorcan course.
The forward-thinking club in Alcudia, in the north of Mallorca, has teamed up with Mallorcan specialists Mel Es Begot – which is managed by David Llompart, who has dedicated himself to the art of beekeeping over the last decade – to install six beehives on-site to start with.
The latest eco-friendly measure to be introduced by Alcanada, the beehives are situated around 50 metres away from the Mediterranean, with each containing between 40,000 to 60,000 Apis mellifera bees.
One of the club's caddymasters, Agustin Gámez, will be in charge of the daily care of the bees after being trained by Llompart, with the honey set to be harvested and made available for sale to members and visitors from next spring.
Kristoff Both, director of golf at Club de Golf Alcanada, said: "Bees play a huge part in the ecology cycle and we're tremendously excited to be taking part in this new initiative, which will be of benefit in so many different ways.
"Having the hives on-site will be hugely beneficial for the ecology of our golf course. So many plants are entirely dependent on the bees, and their presence will help to enhance the different flora and aid the general sustainability.
"In addition, our members and guests will have the exclusive opportunity to enjoy the honey for themselves from next spring, which should be extra special and taste different to the honey most other bees produce due to their close proximity to the sea."
The installation of the beehives is a further illustration of Alcanada's long-term commitment to the sustainability of the golf course with a variety of new measures implemented in recent years, including the introduction of solar-power buggies, charge points for electric cars, recycledTetra Brik packaging for all water – and two donkeys to help clear unwanted vegetation from the course.
Both added: "Working with the environment plays a huge part in the running of modern-day golf courses and we take our environmental role very seriously.
"It's a source of great pride for everyone at Alcanada to be at the forefront of golf's drive to be more sustainable and we'll continue to look at introducing other initiatives in the months ahead."
Alcanada is widely regarded as one of the best courses in Spain with spectacular panoramic sea views over the Alcudia Bay towards its iconic picturesque lighthouse. Measuring 6,499 metres and boasting 18 beautiful, yet challenging, holes, the Robert Trent Jones Jnr-designed layout is a must for any golfer – especially with the enhanced course conditions.Surrounded by pine and olive groves throughout, the course often appears in Europe's top 100 rankings and is a great test for golfers of all abilities, from beginners to professionals. This was shown when it was selected as the host venue for the European Challenge Tour Grand Final in November 2019.
---