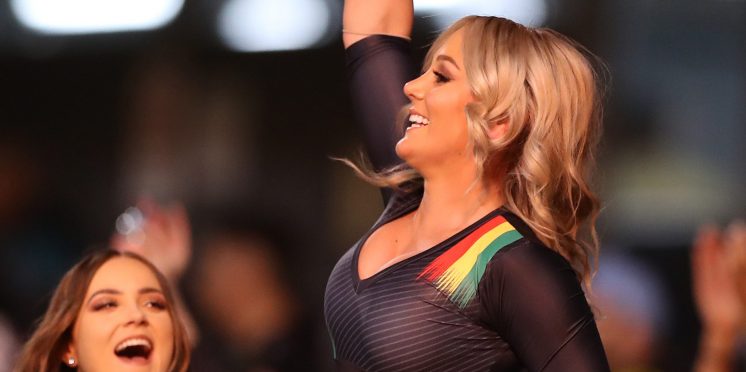 Lions vs South Africa – ticket news
The British & Irish Lions is a rugby union team selected from players eligible for any of the Home Nations the national teams of England, Scotland, Wales and Ireland. The Lions are a Test side and generally select international players, but they can pick uncapped players available to any one of the four unions. The team currently tours every four years, with these rotating among Australia, New Zealand and South Africa.
The most recent series, the 2017 series against New Zealand was drawn. From 1888 onwards, combined rugby sides from the United Kingdom of Great Britain and Ireland toured the Southern Hemisphere. The first tour was a commercial venture and was undertaken without official backing. The six subsequent visits enjoyed a growing degree of support from the authorities, before the 1910 South Africa tour, which was the first tour representative of the four Home Unions.
In 1949 the four Home Unions formally created a Tours Committee and for the first time, every player of the 1950 Lions squad had played internationally before the tour. The 1950s tours saw high win rates in provincial games, but the Test series were typically lost or drawn. The winning series in 1971 (New Zealand) and 1974 (South Africa) changed this pattern. The last tour of the amateur age took place in 1993. The Lions have also played occasional matches in the Northern Hemisphere either as one-off exhibitions or as part of a Southern Hemisphere tour.
The British & Irish Lions tour of South Africa may not take place next year if supporters are not allowed to attend because of Covid-19 restrictions, with the host union's chief executive, Jurie Roux, admitting having no spectators would not be "commercially viable".
Roux also said that postponing the tour to next autumn was "highly unlikely" because of the already cluttered nature of the global calendar, raising the prospect of a delay until 2022 at the earliest, or even cancelling it entirely. If the current travel restrictions imposed on South Africa were in place next summer, Lions supporters would not be able to travel.
Lions tour 2021 fixtures Warm-up games: Sat 3 July: vs Stormers – Cape Town Weds 7 July: vs South Africa Invitational – Port Elizabeth Sat 10 July: vs Sharks – Durban Weds 14 July: vs South Africa 'A' – Nelspruit Sat 17 July: vs Bulls – Pretoria Test matches: Sat 24 July: vs Springboks – Johannesburg (FNB Stadium) Sat 31 July: vs Springboks – Cape Town Sat 7 August: vs Springboks – Johannesburg (Emirates Airline Park)
---