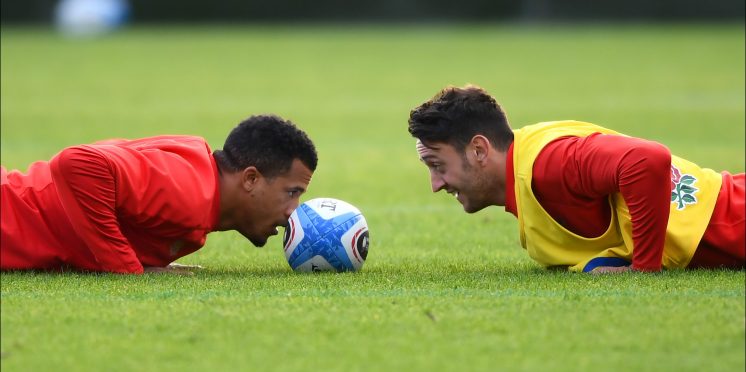 Super Computer predicts Six Nations outcome
SUPERCOMPUTER PREDICTS ENGLAND TO BEAT ITALY BUT IRELAND STAND AS NARROW FAVOURITES TO WIN GUINNESS SIX NATIONS ON SUPER SATURDAY
With the predictions for this weekend's results so close no-one will be betting against England ending Saturday as champions – lifting the Championship Trophy for the first time in three years. England fans will be keeping a close eye on developments at the Stade de France hoping that the French can bring their early tournament form into the final game, as a French win over Ireland will mean England are in pole position to lift the trophy with the Predictor forecasting an easy 10 – 38 victory for England on their travels to Italy.
Each of England, Ireland and France are still in with a chance of winning the tournament going into the final game, this season's finale is set to be one of the closest fought contests in years. However, according to predictions by catastrophe planners at QBE Business Insurance using a complex mathematical formula and computer model, Ireland are set to come out on top of the pack with a hard fought 15 – 22 victory over les Bleus on French soil.
The Predictor has estimated that Ireland have a 52% chance of winning overall, with England narrowly behind on 44% and the French needing a lot of things to go their way on the day with only a 4% chance of finishing as champions.
The Guinness Six Nations tournament is back with its first full round of fixtures after a six-month hiatus caused by the Covid pandemic. Ireland's dominant 50- 17 win over Italy in last weekend's result has set up a nail-biting finish to the tournament with the Predictor, now making Ireland narrow favourites to finish the tournament as champions.
The QBE Rugby Predictor, which applies techniques actuaries use to predict the impact of catastrophes such as earthquakes and floods, simulates the tournament 10,000 times producing outcomes from 150,000 games, helping to offer unique insights into the probabilities of exact scores and results of the Six Nations fixtures.
Wales are set to put their inconsistent form behind them with a dominant 25 – 16 win over Scotland at the Parc Y Scarlets, helping them hit form as they head in to this year's Autumn Internationals. Wales have some tough fixtures ahead in November with games against both Ireland and England, so Welsh fans will be hoping they can use a victory over Scotland on Saturday as a springboard to finish their year on a high.
The predictions are based on analysis by QBE actuaries of scores, results, past events and incidents over the last 10 years using a wide range of variables including the number of tries, kicks and conversions scored by the teams, the caps of each captain, latest world ranking and home and away advantage.
Sam Harrison, Managing Director of Insurance at QBE Europe, said: "This years' Six Nations tournament has highlighted the unpredictability of the world today. With several shock results in the early fixtures followed by the suspension of the tournament due to COVID-19, it would come as little surprise if the final week of games threw up a few more surprises. Just as we advise businesses to prepare for many different outcomes, we would advise rugby fans in Ireland and England to do likewise."
Overall winner – QBE prediction
Ireland – 52%
England – 44%
France – 4%
Wales, Scotland, Italy – 0%
---