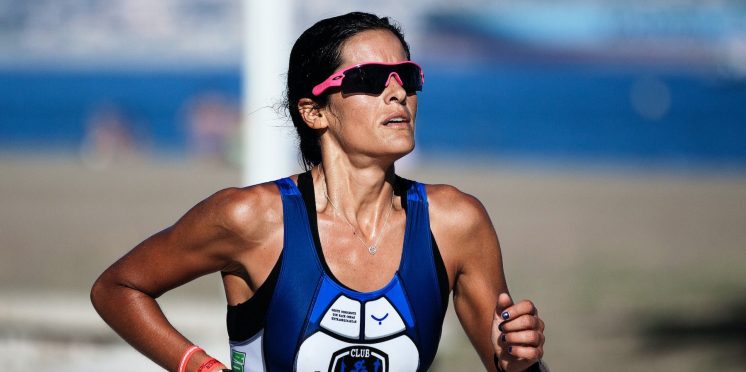 Retaining Fitness in Lockdown: How Athletes Are Keeping Fit and Injury-Free
For professional athletes, keeping fit is essential to their livelihoods. But the arrival of Covid and severe lockdown restrictions throughout 2020 has hindered the progress of many sportsmen and women and has also posed severely heightened injury threats for those attempting to re-enter the world of sport or make up for lost time.
So how have athletes adapted their regimes to account for the current restrictions posed lockdowns around the world and social distancing? Let's take a look into the many considerations elite athletes have taken to stay sharp during these unprecedented restrictions:
The Constraints of Lockdown
The effect of the pandemic on elite athletes, like many other professions, has been significant to say the least. With a wide range of sports shut down worldwide throughout much of 2020, and with others facing uncertainty as we move into 2021, professionals have been forced to keep fit and maintain their physique without any competitive practice.
While the lack of competition is an issue, the biggest challenge for athletes centres around the impact lockdown has had on their ability to retain fitness and maintain the physical and mental requirements to operate at an elite level.
Rules and regulations surrounding lockdowns can differ around the world, but today, few nations are capable of allowing sportspeople to continue the type of training regimes that they would've become accustomed to in recent years.
With the arrival of tier 4 restrictions in the UK, millions of sportspeople will be unable to train with fellow athletes moving into 2021, and to stem the spread of the virus, the same rules apply to everyone, whether you indulge in sports casually or are an Olympic gold medalist.
Psychological Burdens
The effects of long-term isolation and a lack of practice can be severely costly to athletes who depend on maintaining a high level of performance for the sake of their careers. In what was supposed to be an Olympic year, many athletes took to more creative ways of maintaining their fitness as self-isolation beckoned for countless sportspeople.
However, for US Olympic rower, Andrew Weiss, the struggle came from a more psychological place.
"The biggest challenge is the mental aspect", Weiss explained. "In March, you go from saying, OK, you only have to train for three more months, you're peaking physically, you're peaking emotionally, you're peaking mentally – it's very hard to come down from that. We're all peaking pretty well, and then all of a sudden, it's postponed for a year [The Olympic Games]. So what do you do?"
The case of Weiss shows that although you may be an athlete who can quite easily set up rowing equipment to maintain your physical fitness relatively well, the psychological impact of losing the progress you've made in training can be hard-hitting.
Training Creativity
Some sports are extremely difficult to replicate at home, and athletes have come up with creative ways to ensure that their fitness perfectly replicates their old training regimes to ensure that no essential muscle is lost from poor pastiche approaches to working out.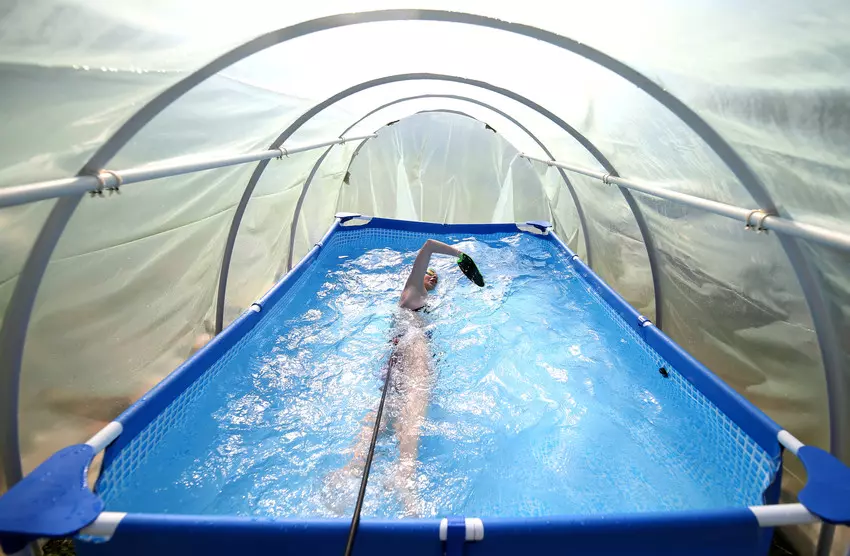 (Image: World Economic Forum)
One of the more notably creative approaches to replicating intense training schedules from home comes in the form of Iman Avdic's purpose-built pool, complete with a makeshift cover and constructed in her granddad's orchard. Avdic is a Bosnia and Herzegovina national swimming record holder and has used a pole to keep herself in place while swimming in a significantly smaller pool.
Elsewhere, Olympic pole vaulter, Holly Bradshaw has gone to painstaking lengths to replicate her sport at home: "When you do pole drills and pick up a pole, it's quite heavy because a lot of the pole is out in front of you. But if you're at home and replicate it with a broom or a mop, it's really light", she explained to The Daily Telegraph.
"So I've been taping two cans of baked beans to the end of the mop and that is like a replica pole. I haven't actually run with the mop and beans because that would be a bit chaotic but it's good for drills and hurdle walks."
Limiting The Risk of Injury
With so many sports on hold and athletes unable to access the same level of training that they're used to, an eventual return can lead to a significantly increased risk of injuries due to the bodies of athletes becoming weaker in isolation.
When the football season recommenced in the summer of 2020 following a lengthy pause, FIFPRO advised that footballers use the Olympic Committee app – Get Set – Train Smarter as a means of exercising without risking injury.
The app has various programs for different sports persons that concentrate on different parts of the body, meaning that a more effective training regime can be created in a more bespoke manner.
Sadly, injuries may be more likely as more sports begin to return in 2021. After prolonged breaks from professional sport, athletes need to work harder to prepare themselves mentally and physically for the heavy demands of their profession.
Should the worst occur, rehabilitation can be undertaken by sports therapists, which are capable of staying open during tier 1, 2 and 3 guidelines in the UK. However, with the significant burden placed on the NHS during Covid-19, it may be worth comparing your local private health insurance options if you're an athlete looking to recover from a setback.
The news of a vaccine will be very welcome across the sporting world, but for athletes, it means that the hard work will only be beginning as they battle against the psychological and physical burdens of lockdown measures. If you've been unable to train as efficiently over the past year, it's worth easing your way back in and embracing the help of specialist apps to safely take you back up to speed.
---