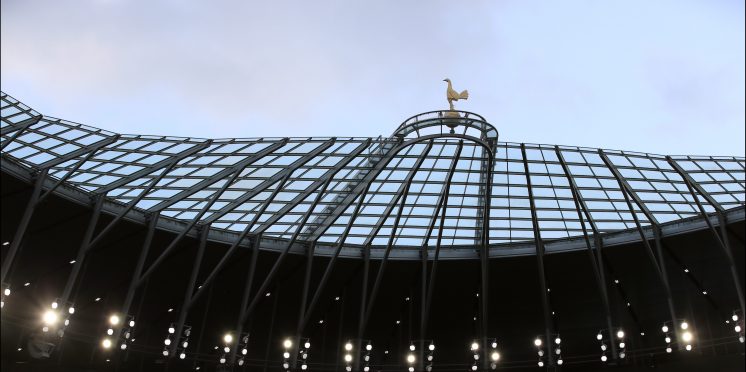 Tottenham Hotspur and cinch, one of the UK's fastest-growing online car-selling platforms, have today announced a multi-year partnership which will see the innovative automotive platform become the Club's first Official Sleeve Partner.
The cinch logo will be seen on the sleeve of both the men's and women's teams for all first team fixtures, starting with the men's FA Cup tie against Marine on Sunday. With the aim of 'taking the faff out of buying a used car', cinch began its journey in 2019 and has quickly established itself as one of the UK's largest e-commerce sites for used cars offering motorists a new, friendly way to search using the latest in web technology.
The partnership with Tottenham Hotspur will increase cinch's growth even further, with their brand featuring on the prominent men's and women's first team shirt sleeve position as well on the Club's matchday perimeter and multi-tiered digital ribbon advertising system at the Tottenham Hotspur Stadium. The Club will also work with cinch to deliver marketing campaigns across social and digital platforms to engage with the Club's growing fanbase.
Avril Palmer-Baunack, Chairman of Constellation Automotive Group, cinch owners said: "We're delighted to have agreed this fantastic multi-year partnership with Tottenham Hotspur, which will support cinch in its journey to become the brand of choice when it comes to buying a used car. We're all about putting the customer first and taking the faff out of car buying, and we're looking forward to getting to know the loyal Spurs fans over the coming years."
Nick Hoyle, Head of Partnership Development at Tottenham Hotspur, said: "We are excited to welcome cinch to our family of brand partners as our first Official Sleeve Partner. cinch is such an innovative brand and their customer first approach is well aligned with our own commitment of delivering an unrivalled experience for our fans. We look forward to working with cinch and introducing their brand to our supporters."
---