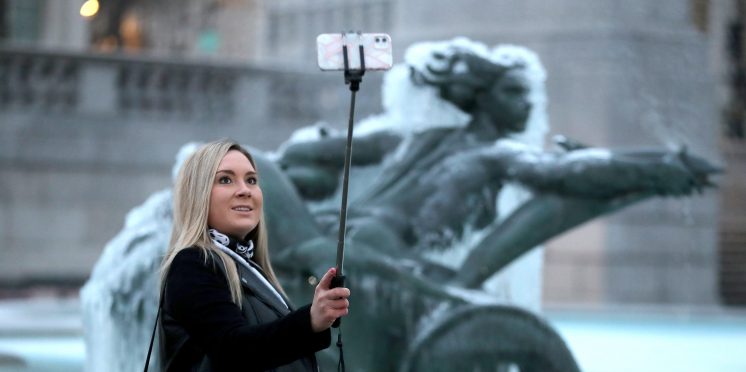 How can mobile users keep up to date with their favourite sports?
In today's world, mobile phones are like your personal assistant. Smartphones can now be used for a wide range of activities, from banking and shopping, to catching up with friends and the latest news. Smartphones can also play a big role for sports lovers who like to keep up to date with their favourite sports. Whether they are fans of football, tennis, F1, or rugby, there are plenty of ways that they can use their mobiles to consume the latest sports content.
1. Using social media apps
From Twitter to Instagram, there are many athletes and sports professionals that are active on social media right now. Some of the most popular athletes on social media include David Beckham, Lionel Messi, and Cristiano Ronaldo. As one of the best football players in the world, Ronaldo has a strong following on social media with around 87m on Twitter and 127.8m on Facebook. Trending topics and hashtags on socials can also help sports fans keep up to date with the latest games, tournaments, and leagues.
2. Browsing on popular sports channels & news websites
There are many popular news channels all over the world that are dedicated to providing fans with the latest sports news. Some channels may also have mobile compatible websites, or apps, so fans can get their news on the go. Some of the most popular TV channels in the UK for watching sports include BT Sport and Sky Sports. In the USA, popular channels to watch sports on include ESPN, NFL Network, and NBA TV. The ESPN website provides plenty of news updates and articles on popular sports such as Football, NFL, NBA, MMA, and much more.
3. Downloading relevant sports apps
There are various sports apps that are available on Android and iOS that sports fans can use to stay in the loop. Whether you are sitting at home or you are on your commute, the apps can bring you the latest game fixtures, industry news, and live coverage. On iOS there are apps such as BBC Sport and Premier League that fans can download and access with the touch of a button.
Other popular apps that adult sports fans can download on their mobiles include online betting apps from brands like LeoVegas Sport. Whether you are looking to check out live stream events, place live bets, or check out the latest sports odds, sports betting apps include everything you need to back your favourite team or player.
4. Tuning into a sporting podcast
Whether you're a fan of cricket or football, another type of media that sports fans could immerse themselves in are podcasts. For fans of football, former professional football player Peter Crouch hosts his own podcast The Peter Crouch Podcast where he talks about players, clubs, managers, and other content. Other podcasts that were some of the best UK sports podcasts last year were The Match of the Day Podcast, Tailenders, and The Tennis Podcast available on platforms like iTunes, Spotify, or BBC Sounds.
---