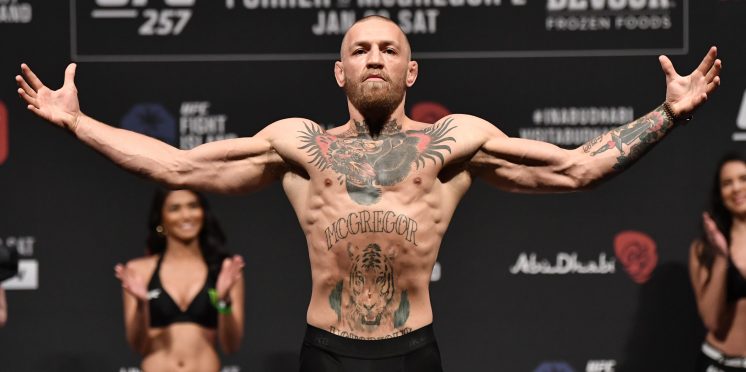 Proper Twelve coming to 'take over' at Morrisons
– Morrisons is first UK supermarket to stock Conor McGregor's notorious whiskey –
– Launching on offer at £22 a bottle –
Morrisons has become the first UK supermarket to stock UFC legend Conor McGregor's renowned whiskey, Proper Twelve. Having created a lot of hype since it first launched in 2018 – and often tricky to get hold of – fans of the Notorious' whiskey will finally be able to pick up a bottle in Morrisons stores around the country, where it is stocked exclusively.
Launching on offer at £22 a bottle, whiskey fans will be able to toast good business and get a taste of combat sport's most-famous tipple.
True to his word – 'I didn't come to take part, I came to take over' – McGregor created the whiskey to match his high standards and to make his country proud. Proper Twelve was inspired by his love of Irish whiskey and is named after his hometown Crumlin, in Dublin District 12. A blend of the finest golden grain and single malt, it's smooth and sophisticated with hints of vanilla, honey and toasted wood.
Jack Coleclough, Spirits Buying Manager at Morrisons, said:
'Proper Twelve has created a lot of hype since it first launched; not just because of McGregor's 'notorious' reputation, but also because it's a fantastic quality spirit in its own right. We're excited to now make it readily available in Morrisons spirits aisles across the UK, taking our whiskey range into the heavyweight category.'
Proper Twelve is available in the majority of Morrisons stores nationwide from today. It will be available online in May.
---