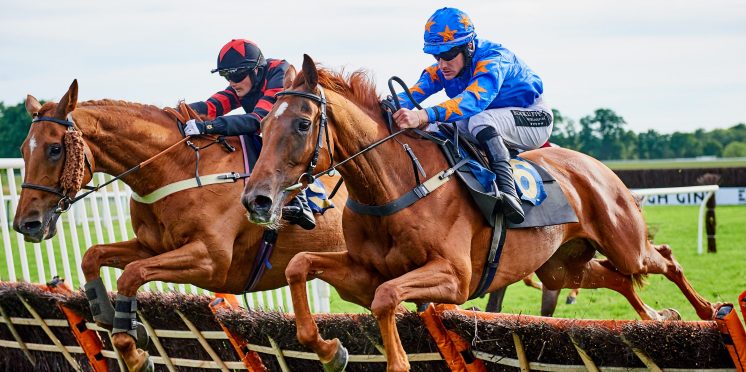 William Hill named as sponsor of three-day Perth Festival
Perth Racecourse has received a huge boost with confirmation that William Hill is to be title sponsor of the Scone track's famous, season-opening festival, which will run behind closed doors.
The William Hill Perth Festival takes place from Wednesday 21 April through Friday 23 April, with 21 races including the William Hill Highland National feature on Friday afternoon being screened live across the UK by ITV Racing.
William Hill, already with a strong association with Scottish Racing, has chosen to back the popular three-afternoon Festival which features many of Perth's most valuable races of the season and regularly draws support from the top training yards in the UK.
Welcoming the support of William Hill, Perth Racecourse chief executive Hazel Peplinski said: "We are thrilled to announce William Hill as the new title sponsor of our renowned April Festival. This race meeting is likely to still be behind closed doors making the exposure we can offer restricted to broadcasts and social platforms; ITV Racing's coverage on festival Friday is what clinched the deal. William Hill have been allocated 11 race titles during the week which leaves opportunities for our band of loyal festival sponsors to continue with their races as well – we need all the help we can muster at this time. The William Hill team is extremely professional and we have already talked around a few exciting initiatives for when the Perth Festival social events are allowed to start rocking once more. If the racecourse fully delivers in 2021 I can see this relationship building in to something bigger in the future.
"This year's planning for the festival has been a strange experience without spectators and it makes this support from William Hill all the more special in terms of boosting the team's morale whilst the party spirit is still on hold. The weather has improved in March and I can see signs of the track bursting in to life. I have no doubt the track action shall be superb as ever and prize-money budget has been enhanced as far as we dare through William Hills' generous and timely support; I can't thank them enough."
William Hill Ambassador Sir Anthony McCoy said: 'As an ambassador for William Hill, I am delighted that they are returning to Perth to support the William Hill Perth Festival this April. Perth is a beautiful racecourse that has been exceptionally well run for years, it always has a really friendly atmosphere, I couldn't recommend it highly enough."
Nigel Twiston-Davies, also an ambassador for William Hill, added: "We thoroughly enjoy coming up to Perth each April for the Festival. I've been fortunate enough to win the William Hill Highland National on three occasions, including the first-ever running in 2003 with Rockcliffe Gossip.
"Perth has proved to be a happy hunting ground for us in the past, and I'm expecting my team will have some real live chances at this year's Festival.
"I'm also delighted with the news that William Hill will be supporting this year's Perth Festival. It looks like a great partnership. It is my favourite meeting of the year. Everybody has such a lovely time!"
Earlier this week Perth Racecourse confirmed that, due to ongoing restrictions, April and May meetings are expected to remain Behind Closed Doors which means admission to the public remains unlikely and no tickets can be sold to the public to allow them to attend. All Perth Racecourse ticket holders for April and May 2021 meetings have been offered cash-equivalent vouchers to allow them to transfer, with priority access, to later meetings in 2021 or 2022.
---