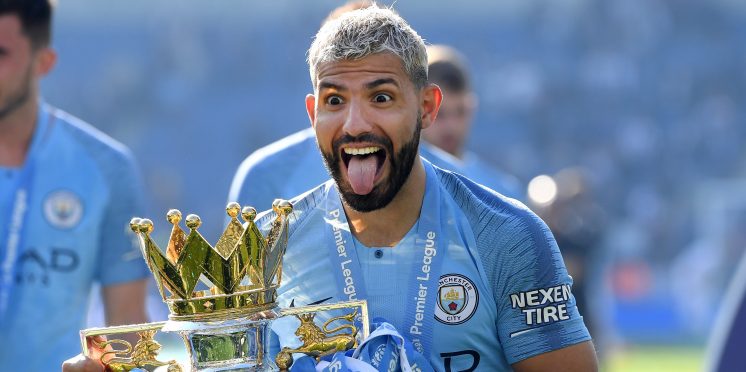 Manchester City striker confirms exit after a decade at the club
Sergio Aguero will leave Manchester City after a decade at the club.
Sergio Aguero will leave an indelible mark on the Premier League when he departs Manchester City his summer, 10 years after he arrived.
He is widely considered as one of the best strikers of his generation and one of the best players in Premier League history.
Agüero moved to Premier League club Manchester City in July 2011 for a reported fee in the region of £35 million. On the last day of his debut season in Manchester, he scored a last minute winner to win the club its first league title in 44 years. In the 2014–15 season.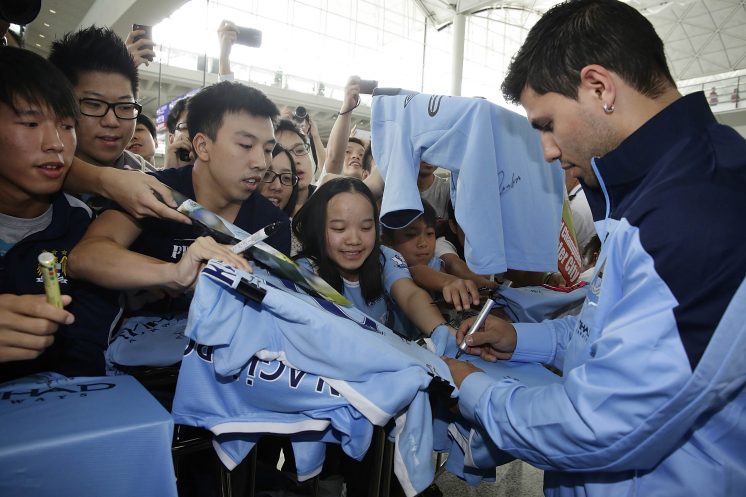 Image Credit: (Jessica Hromas/Getty Images Sport)
He won the Premier League Golden Boot and became Manchester City top Goalscorer in November 2017.He was also named to the PFA Team Of The Year n the 2017/18 and 2018/19 seasons.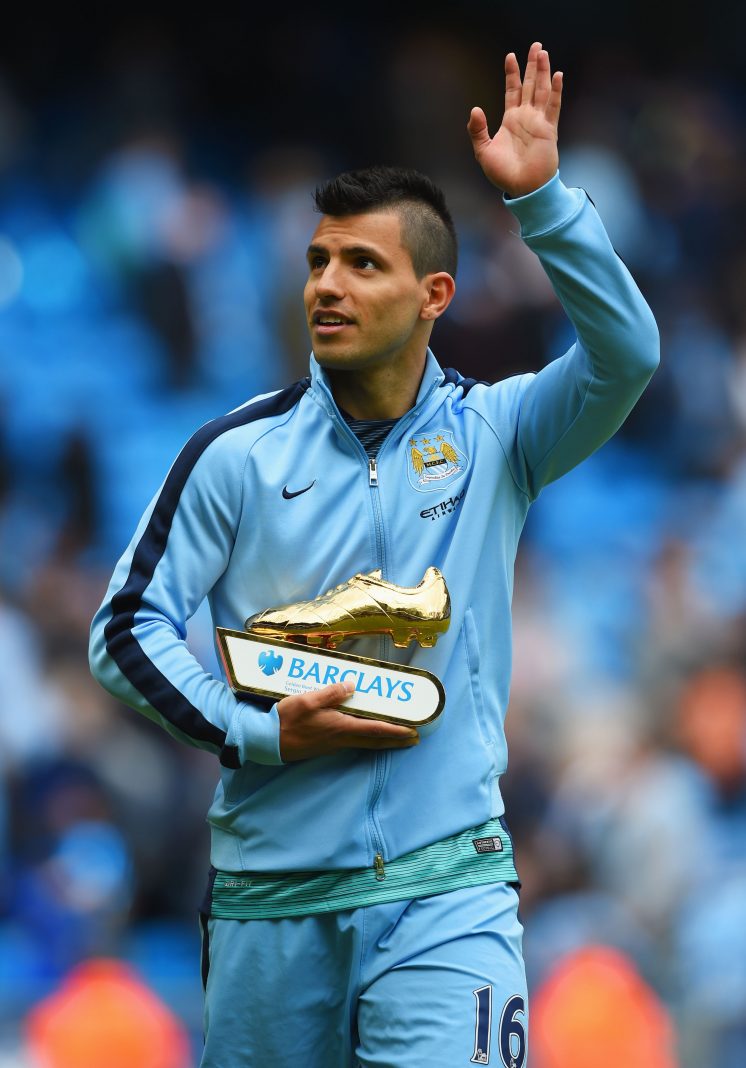 Image Credit: (Photo by Shaun Botterill/Getty Images)
He was also a vital asset to have in your Fantasy Football team he would always score and assist to earn your team points every weekend
Twitter: seasons
, points
Sergio Aguero

What's your stand-out #FPL memory of the @ManCity star? https://t.co/c5rTe8fhl5 (@OfficialFPL)
He now sits fourth on the all-time Premier League goal scoring listing with 181 and has scored 12 hat-tricks, a figure that puts him above Alan Shearer, Andy Cole and Thierry Henry, the only three men with more goals than him.
Most memorably of all, he scored THAT winning goal which secured them their first ever Premier League title in stoppage time to stop their arch rivals Manchester United claiming another Premier League title triumph.
Five straight wins helped City wipe out the eight-point deficit against United, and they went into the final day's fixtures leading on goal difference. Facing relegation-threatened Queens Park Rangers, City needed to match or better United's result at the Stadium Of Light.
Arguably if you show a person who is not quite interested in football maybe show them this video it may change their perspective on the sport of what football is all about and what it means to you.
i was already a football fan but maybe not into football as much as I am now the Manchester City vs QPR game completely changed my life. People say its a moment which makes you fall in love with football and this game did it was totally unforgettable THAT goal made me want to continue watching football and here i am today writing about the sport i love and achieving a carer in sporting industry
YouTube: Sergio Agüero goal man city vs qpr 2012 3-2
The Argentine, who signed from Atletico Madrid in 2011, has scored 257 goals in 384 appearances for the club.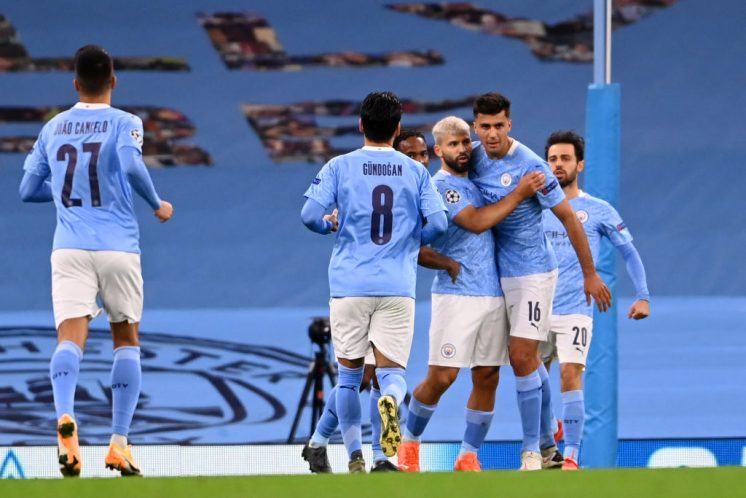 Photo Credit: Laurence Griffiths/Getty Images Sport
The club announced in Aguero statement "With the guidance of the owners and the contributions of many players, we earned a place among the greatest of the world," Aguero said.
He will be honoured by a statue at Etihad Stadium, alongside title-winning captain Vincent Kompany and influential playmaker David Silva, who left the club in 2019 and 2020 respectively
Agüero made his debut for City on 15 August 2011 in a 4–0 Premier League victory over Swansea City. Agüero came on as a substitute in the 59th minute, scoring his first goal for the club within nine minutes after a tap-in from a cross from full back Micah Richards.
He then turned provider with an assist after chipping over the oncoming goalkeeper before flicking the ball back into the penalty box and into the path of David Silva to score. Agüero rounded off his debut by scoring again in injury time with a 30-yard strike.
YouTube: Sergio Kun Agüero – THE PERFECT STRIKER – Best Goals
In the past Aguero has been linked to move away from the Etihad The Times reported that he was the main transfer target of Spanish giants Real Madrid,but Agüero responded by saying, "I'm very happy at City and I feel appreciated and loved here which means a lot to me."
Agüero was named the Football Supporters' Federation Player of the Year for 2014.He was also awarded Premier League Player of the Month for November 2014, a month in which he scored three league goals and assisted two more.
Aguero has played a peripheral role this season, in part because of injury and illness, as City chase a quadruple of Premier League, Champions League, FA Cup and League Cup.
Aguero was instrumental in leading Man. City to four Premier League wins. During the 2017-2018 season, Aguero led the team to score a record-breaking 100 points, which has never before been achieved in the Premier League.
While the team finished behind Liverpool last year, they're currently top of the Premier League and are on course to win their fifth title of the 2020-2021 season.
In 14 appearances, of which he has started nine games, Aguero has scored three goals.
Barring something extraordinary, he will leave City with five league titles (more than any other City player in history), with a host of goal scoring records that may never be challenged and, perhaps most importantly, a legendary status which he deserves so much no player has done so much to change the image of the club.
We will miss him in the Premier League no doubt about it scoring all types of goals,he will always be a Premier League great
---