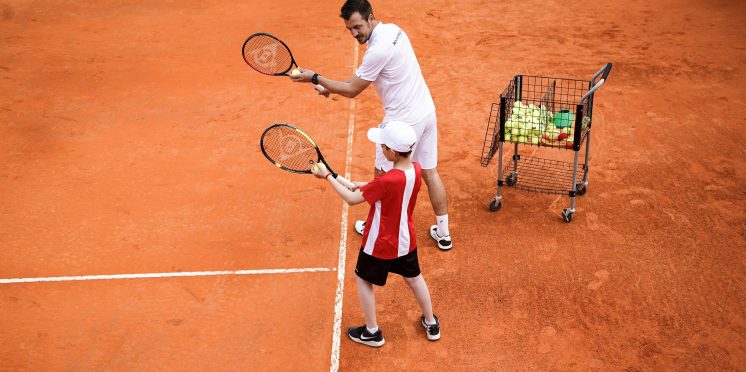 Patrick Mouratoglou partners up with Costa Navarino
Costa Navarino, the prime, sustainable destination in the Greek region of Messinia in the southwest Peloponnese, partners up with renowned tennis coach Patrick Mouratoglou for the launch of a brand new 'Mouratoglou Tennis Center' this summer. With the development of 12 new tennis courts, reaching a total of 16, paired with the unique Mouratoglou coaching methodology, Costa Navarino enhances its sports offering and will be home to the first Mouratoglou Tennis Center in Europe, aside from the Mouratoglou Academy in France.
Celebrating its 25th anniversary this year, the Mouratoglou Academy in the French Riviera is now the world's most proficient tennis academy. Its owner and founder, Patrick Mouratoglou, has helped some of the world's finest tennis players achieve their goals, such as Greece's Stefanos Tsitsipas, Coco Gauff, Grigor Dimitrov, Marcos Baghdatis, and is currently coaching 23-time Grand Slam champion Serena Williams.
The Mouratoglou coaches will deliver a one-of-a-kind experience to tennis fans and the international tennis community, within the brand-new state of the art facilities that include all types of courts (natural clay, hard and natural grass) and are equivalent to Grand Slam courts. They are set in the natural landscape of Navarino Dunes, the destination's first resort area, overlooking the Ionian Sea, and benefit from all-year sunshine permitting an extended play season (from February to November).
The coaches will adopt the one of a kind Mouratoglou methodology and introduce tailor-made programs that are linked behind Mouratoglou's global success, ensuring guests will enjoy an unrivalled tennis experience whilst improving their tennis skills. Following Mouratoglou's philosophy that every player is a unique 'project', individual guests and groups will receive a personalised service with the consistent quality standards of the Mouratoglou Academy in France.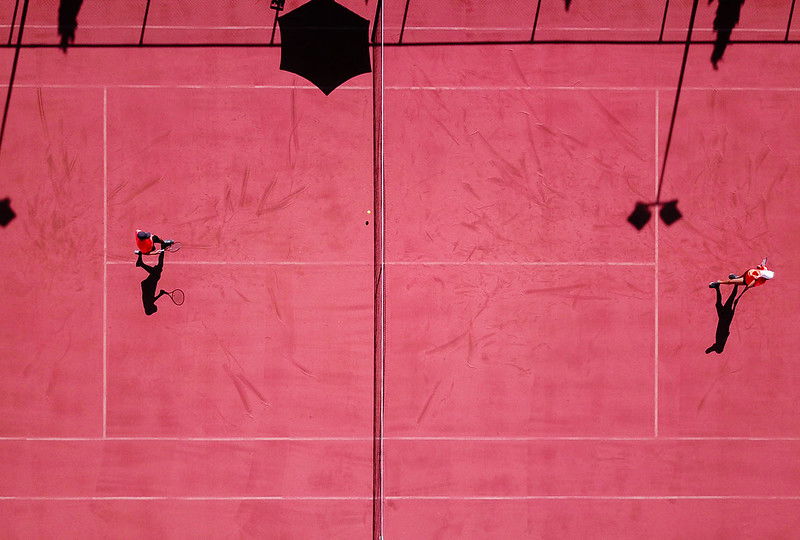 The new tennis center will offer a variety of programs and training experiences including private and group lessons, tennis camps for both adult and junior players, social events, andsignature Mouratoglou Academy programs. These will be available for Costa Navarino guests as well as professional groups.
This partnership brings to life a common goal of developing a premium sports destination with unique high-quality tennis experiences attracting tennis enthusiasts from all over the world, including the world's very best tennis players.
Reconnecting with Greek heritage
Born to a Greek father, Patrick Mouratoglou was committed to rapidly establishing a presence in his country of origin and expanding to Greece seemed as an obvious choice, he says: "I feel a profound sense of patriotism; I am half-French and half-Greek, and during my childhood, I spent several months in Greece every year. I feel very attached to it."
Emphasising the magnitude of the project, Patrick Mouratoglou added, "Costa Navarino is an exceptional destination to visit, as well as to live which attracts a like-minded community of individuals, thanks to the quality of the infrastructures, the geographical location, but also the quality of the services. To be able to implement a top tennis experience in this incredible location with the same level of expertise is amazing and a project I am very excited about."
Costa Navarino is one of the biggest tourism investments in the Mediterranean, consisting of several distinct sites, all in southwest Peloponnese, renowned for its sustainable ethos, pristine coastal location, rich history and cultural heritage, unspoiled landscape, luxury hospitality and premium real estate.
Stephanos Theodorides, Managing Director of TEMES S.A. commented: "We're thrilled to expand our sports offering with new facilities and partner with the very best in the world of tennis – bringing a slice of the leading Mouratoglou Academy to Greece. Costa Navarino is renowned for providing top quality service and authentic experiences which attract like-minded individuals. We believe that this partnership creates a strong proposition for the international tennis community, combining world-class training courses with exceptional leisure and health facilities in a unique year-round destination".
Stefanos Tsitsipas: "looking forward to visiting the center"
World No. 5 Stefanos Tsitsipas, mentored by Patrick Mouratoglou says: "As a Greek citizen, I was delighted to hear from Patrick about the opening of the center. We both share a deep connection to Greece, and I have no doubt that this new project will be just as much of a success as his academy in France, which I have been a part of since I was 16 years old. I
hope it encourages the development of tennis in Greece, and I'm already looking forward to visiting the center."
Key figures
Sea view tennis facilities cover 1.9-hectares
12 new floodlit courts including: natural clay Terre Davis (equivalent to Roland Garros Grand Slam courts), hard Cushion (equivalent to US Open & Australian Open Grand Slam courts), and natural grass (equivalent to Wimbledon Grand Slam courts)
Viewing platform for over 600 guests
Additional courts: 4 clay courts
Additional Racquet Courts & Facilities: 3 badminton courts, 1 squash court, 1 padel court
For more information about the Mouratoglou Tennis Center at Costa Navarino, you can visit https://www.costanavarino.com/mouratoglou-tennis-center/
---