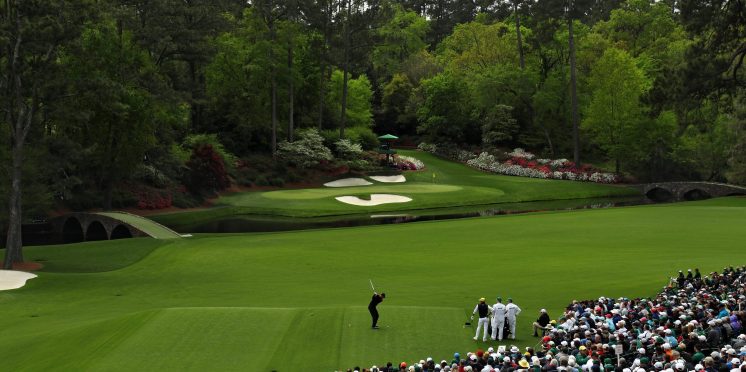 It will never happen, but what if Augusta National hosted the Ryder Cup?
Believe it or not, despite the numerous cultural differences, there is some commonality between American and European golf fans. Both sets of supporters give their respective teams vociferous home support during the Ryder Cup, and all of them will tell you – despite the best efforts of Open Championship organisers on each side of the Atlantic – that The Masters is their favourite tournament in golf.
And who can blame them? The Masters is unlike any other major in golf. The event is staged at the same course (Augusta National) every year, there is a group of holes which have become an institution in their own right (the 11th,12th and 13th are collectively known as Amen Corner) and the pre-tournament talk is not about who will lift a trophy above their head late afternoon on the forthcoming Sunday, but focused on who will be sliding into an ill-fitted green jacket after a very staged-managed interview in the basement of The Butler Cabin.
For the last several years, I have had one question swirling around inside my head, like a ball caught in the varying winds around the iconic par-3 12th hole (pictured above) And although I know it's something that is unlikely to ever be answered, I can't help but wonder; who would win The Ryder Cup if was held at Augusta?
When you look back over the recent Ryder Cup results, Europe have been consistently strong home and away, whilst the U.S haven't won outright outside home soil since 1993.
Home advantage would be negligible in the sense that both sides would be as familiar with the course and conditions as the other, and one would imagine that if this fantasy were to become a reality, the Augusta National would prefer patrons, rather than patriots, to situated around the course, and imply strict rules to limit alcohol consumption and uphold their ban on mobile phones, resulting in a more restrained atmosphere, which in truth, doesn't sound that bad based on some recent years' spectator behaviour.
This current crop of European players seem to be just as good, if not better, than those from the teams selected over the past 20 years, and would be likely to feature two players with Masters championship successes amongst their ranks.(Danny Willet in 2016 and Sergio Garcia 2017)
But to discount the Americans at Augusta would be foolish, and in Phil Mickelson (Masters champion in 2004, 2006, 2010) and – in my humble opinion- the G.O.A.T Tiger Woods (1997, 2001, 2002, 2005, 2019 Masters champion) they would have two incredible choices for playing captain, not to mention former champions Jordan Spieth (2015) and Patrick Reed (2018) likely to feature.
So, who do you think win would triumph if the improbable became possible?
Vote below, and leave a comment telling me what you think.
For what it's worth, I'd go for U.S 14.5 Europe 13.5, and the Butler Cabin turns into a frat house for a few hours in the aftermath as the Americans celebrate victory. As stated in the headline, it will never happen but thank goodness for The Masters and Amen (Corner) to that.
So who's your pick? Does the US or Europe win an Augusta hosted Ryder Cup?
EUROPE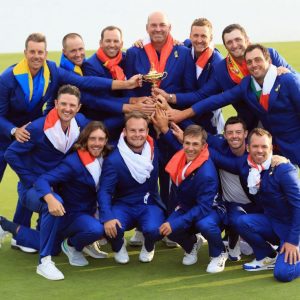 U.S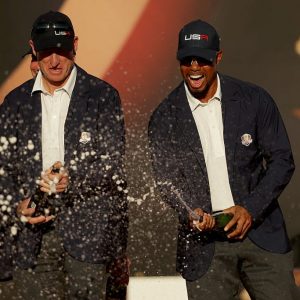 Honours even - tied score?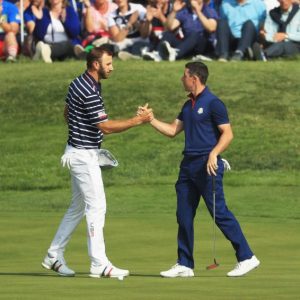 ---