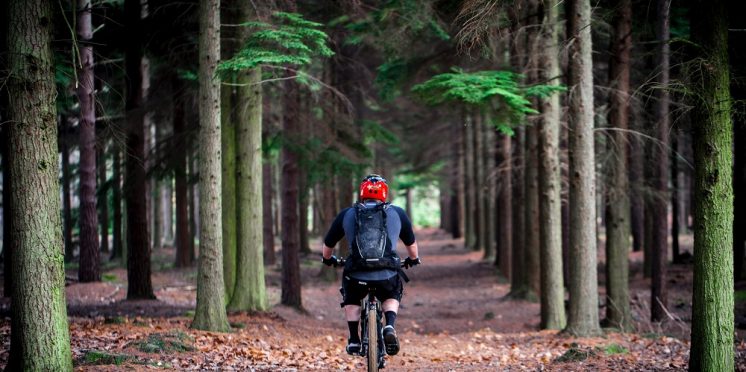 The Importance Of Using Safety Gear & Equipment For Outdoor Sports
Although they are fun and keep people active, outdoor sports can also generally contain some amount of danger. Outdoor activities such as airsoft and rock climbing do involve some risks when taking part. When engaging in these sports, safety is an important factor that needs to be considered. To be able to have fun and enjoy the activity to the full extent, people need to wear the right safety gear and use the right equipment to keep them safe.
Mountain Biking
For people that enjoy an outdoor adventure and love to find new routes, there are many great places to explore with a mountain bike. It's easy to learn how to ride a bike; hence it's the choice most people tend to get into, either as a hobby or for competitive riding. Whether riders are biking on a trail or on the road to their destination, there are important biking safety tips that riders should be aware of.
Some useful safety tips that could come in handy when going on a long bike outing include, wearing a helmet, wearing bright colours so riders can be seen, and carrying a tyre kit at all times. Safety is of the essence when mountain biking so one of the must-have pieces of safety gear is a bike helmet. Head injuries can be serious so it's one of the most crucial and non-negotiable pieces of equipment for mountain bikers to wear.
On the other hand, gloves can help protect bikers' hands and goggles can protect eyes from both the glaring sunlight and dust and debris. Downhill mountain biking is just one of many fun and exciting extreme sports to try out that require safety equipment such as a helmet. With steep hills and complicated bike trails, it's important for riders to be safe while racing down steep inclines that have a lot of obstacles in the way.
Airsoft
One outdoor activity that requires a lot of safety gear and equipment is airsoft. Airsoft is a popular game that many people like to play, but there are also a lot of risks involved when taking part. When in the middle of play, any kind of shot can hurt players or even injure them. Facing opponents in the field can cause injuries to the hands, face, and body from shots fired. If you're participating in the sport, it's important to know about the range of airsoft protective gear that's available to keep players protected and prevent injuries.
For anyone getting kitted out for a weekend airsoft skirmish, there's a variety of protective gear and equipment such as gloves, goggles, helmets, vests, and much more available, some of which is compulsory to use at most respected airsoft sites. Airsoft games can get quite intense when everyone's heads are focused on the game, so even knee and elbow pads can offer some comfort and protection for players during a game.
Rock Climbing
Another fun and intense outdoor sport for people to get involved in is rock climbing. While many people might visit indoor climbing walls, some experienced climbers prefer the real thing outdoors. Some of the best rock climbing spots in the world that climbers could add to their bucket list include Kalymnos in Greece, Zermatt in Switzerland, and Yosemite National Park in the USA.
Some popular rock climbing areas such as the Dolomites in Italy are great for both beginners or professional climbers as there is a variety of different routes. However, rock quality can vary so it's always important to wear a helmet. Helmets can protect climbers' heads during a fall and also from any falling debris and rock too. Outdoor rock climbing can be quite unpredictable so wearing helmets and the correct footwear are just some items of gear to wear when climbing.
Other extremely important rock climbing equipment include climbing ropes, harnesses, belay devices, chalk bags, and more. Indoor climbing is relatively safer than outdoor climbing so climbers should be extra vigilant when climbing outdoors and only take on climbs they can manage. Outdoor climbing can often involve higher climbs, unfamiliar situations, and unpredictable surfaces.
Sailing
Embarking on an open sea voyage can be an epic experience and a thrilling outdoor activity to do. Whether sailors are sailing leisurely or competitively, being out at sea comes with a lot of risks. Even experienced sailors can easily get into trouble when out on the unpredictable water. It's therefore important for everyone on board to wear the correct gear to keep them safe. One of the most important items to wear while out on the water is a lifejacket.
Highlighted by the Royal National Lifeboat Institution (RNLI), lifejackets are useless unless they are being worn. Wearing one can save precious time until help comes and can increase the chances of survival in the water. Wearing an appropriate lifejacket at all times and carrying a device for calling and signalling for help is a crucial part of a sailing safety checklist. Whether people are out yachting, sailing, or speed boating, for competitions or for leisure, even the shortest trips could end in disaster.
---