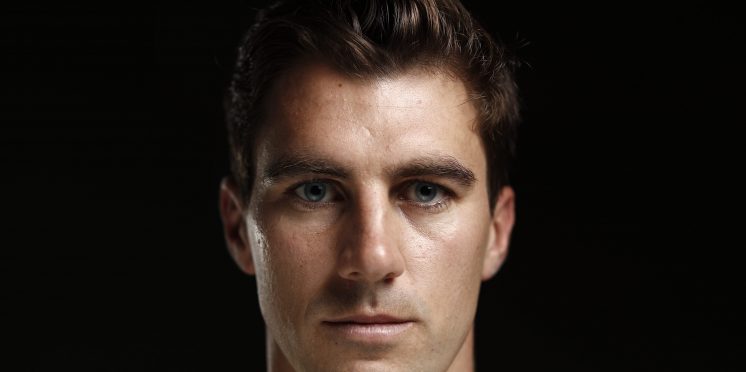 Pat Cummins discloses the toughest batsmen to bowl to in the world
Australian fast bowler Pat Cummins has thoroughly carved out a reputation for himself as one of the best pacers in recent times. He has been a consistent bowler for the Australian cricket team for the past few years. The speedster announced his arrival in the international arena in 2011.
Since then, he made a name for himself in the international circuit. He went on to become one of the best in the business. Since his debut, the 28-year-old pacer has featured in 34 Tests claiming 164 wickets at an economy rate of 2.74 and an average of 21.6.
He has been statistically very impressive in numbers and it is no surprise why he is the No.1 bowler in the purest form of the game. He has been pretty good in the other two formats. He took 111 and 37 wickets to his name from 69 ODIs and 30 T20Is respectively.
Moreover, he maintained an economy rate of 5.25 and 6.93. With a combination of pace and swing, Cummins has well and truly troubled the batsmen with ease. Now, the 28-year-old himself revealed the batsmen who are the toughest to bowl to in the international circuit.
During a question and answer session on his YouTube channel, the pacer named the epic battles he relished against several batsmen from across the world. Cummins picked the best batsmen in the business and they are none other than Joe Root, Virat Kohli, Babar Azam, AB de Villiers, and Kane Williamson.
"These are the best in the world and are the obvious ones as they don't have any weaknesses. Each team has a couple of batters that are toughest to bowl to, but you want to face those challenges as it is most rewarding," Cummins said.
"You talk about Joe Root and Ben Stokes from England. Then obviously, Pujara and Virat [Kohli] from India. You have got Kane Williamson and Babar Azam. In South Africa, there was AB de Villiers and Faf [du Plessis] is there. Every team has a couple of guys who are the prized wickets," the Sydney-born added.
Source: Cricbouncer
---