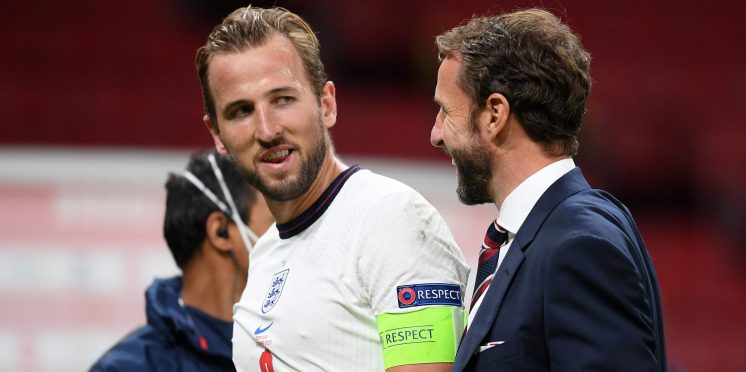 'Never stopped me dreaming': England's Euro exits so far this century
This afternoon, England kick-off their Euro 2020 campaign (UEFA decided against a costly rebrand) against Croatia, in a rematch of their 2018 World Cup semi-final. England narrowly missed out on a great opportunity three years ago, losing 2-1 on that occasion, but will be confident that they can go one better this time around. As ever, they will be backed fervently throughout the tournament by a nation desperate for football to finally come home again, with the added benefit of playing their group games at Wembley and the incentive of potentially playing the semi-final and final there also.
However, to suggest that manager Gareth Southgate is now immune to criticism after guiding his side to last four in Russia – whilst simultaneously making it cool for men to wear waistcoats, in a way John Virgo never could – would be naïve. A quick glance at the comments on social media after the announcement of his final 26-man squad dispelled any doubts about that.
There were numerous questions asked regarding the composition of the squad, with some querying why certain players were picked when they are not fully fit, though the main point of contention related to Southgate's unconventional decision to initially select four-right backs. (Unfortunately, Trent Alexander-Arnold has since been ruled out after sustaining a thigh injury in England's 1-0 win over Austria, in the first of their warm-up matches)
Ultimately, squad selection is important but if Southgate is to become the manager to end England's 55 'years of hurt' (yes, that's right, it has been 25 years since Three Lions was first released) it will not be because of the amount of right sided full backs he has selected.
England's success, or otherwise, will be down to how well they can adapt tactically, as well as their ability to retain possession, which has rightfully been a recurring criticism of England at major tournaments so far this century.
Over the course of nine major tournaments – Steve McClaren's England failed to reach Euro 2008 after defeat against Croatia on a wet Wednesday night at Wembley, spurring the brutal 'Wally with a Brolly' moniker – there have been performances that have warranted the joyous optimism that followed them.
There have been great collective team efforts, such as the resolute defensive endeavour displayed against Argentina at the 2002 World Cup, whereas a teenage Wayne Rooney lit up Euro 2004 in a such a way that it made you think that England always had a chance whilst he was on the pitch – typically once he was injured, England went out.
Yet England's glory days have been few and far between. And no team has been able to put it all together for a whole tournament and repeat the feats of Sir Alf Ramsey's World Cup wining side of 1966.
But maybe this will be the summer when England pay back their supporters for all that angst, agony and on the odd occasion anger, they have suffered over the years. I know, this is classic deluded football fan folly, but what's wrong dreaming a little as another major tournament looms?
So, in the spirit of believing that with "Three Lions on my chest, I Know we can't go wrong" (fair play, John Barnes delivered that World In Motion rap with some gusto) I am going to sit back and relax in the (misguided) knowledge that England are on the road to glory.
And in tribute to Southgate's original 26 picks, I'm going to take things right back, four times (I'll get my coat/waistcoat…) to England's other European Championship campaigns since the turn of century, just to remind myself that sometimes the Three Lions don't always roar, but whimper.
---