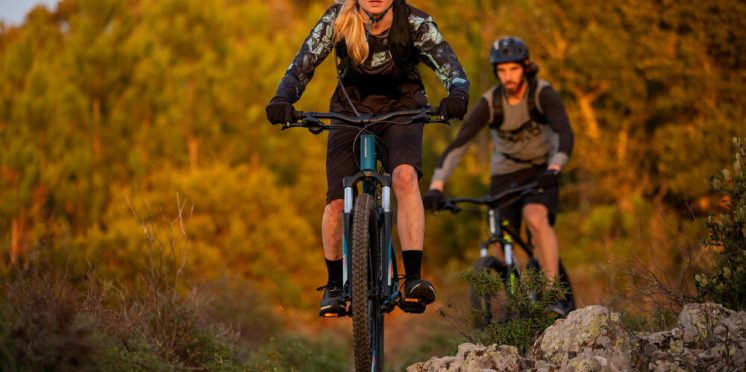 More Brits taking up adventure sports due to pandemic
WITH OUTDOOR activities growing in popularity since the start of the pandemic and Brits becoming more cautious about their health, a new study has revealed that an increasing number of UK adults are actively pursuing adventure sports and activities that raise adrenaline levels and benefit their overall health.
According to a survey of 15,946 UK adults carried out by Decathlon as part of the Decathlon Activity Index, almost 1 in 5 (18%) Brits are now more likely to take up adventurous outdoor activities and extreme sports, compared to the start of the pandemic.
In addition, 28% of those who have plans to continue or take up adventurous sports said that they love going on outdoor adventures, whilst 1 in 5 stated they would prefer to go on an adventure holiday over a relaxing one this year.
The research also uncovered how attitudes to exercise have changed over the past year – of those who plan to participate in adventure sports, 23% claimed that they now love getting outdoors, which isn't something they would have said before the pandemic.
When asked what they considered to be the benefits of participating in adventure sports, the nation chose overall health benefits to be the biggest advantage (50%), whilst 44% of Brits say it keeps them fit and active and 43% like activities which get them outdoors.
More than 1 in 5 (21%) deemed adventure sports as a good way to escape from reality, which is likely more important this past year than ever. This sense of escapism was revealed to be most important to those aged 35-44, with 29% of this age group considering it a major benefit of adventure sports.
Some of the most popular types of exercise amongst those who participate in adventure sports and activities include hiking and trekking (40%), trail running (17%), and wild camping (15%).
Mountain biking followed closely at 13%, with this form of exercise proving particularly popular amongst those aged 35-44 – 23% of adventure sport fans within this age group were revealed to participate in mountain biking.
Nordic and wild walking (19%) was the next adventure activity to appear on the list, completing the top five.
Chris Allen, Mountain Sports Leader at Decathlon UK comments: "With the increased time indoors, lack of indoor leisure available and general struggles caused as a result of the pandemic, it's no surprise that more Brits are turning to fun and exciting outdoor activities, especially considering the health and wellbeing benefits of this.
"At Decathlon, we are passionate about making all sports accessible to everyone and inspiring the UK to be more active, which is why it's brilliant to see that Brits of all ages are challenging themselves to get outdoors and try new adventure sports. If you are looking to try your hand at a new outdoor adventure exercise, it's important to invest in the right type of equipment for both the activity itself and your frame. This will help to prevent injury and let you enjoy any conditions you might face in the great outdoors."
The Decathlon Activity Index tracks rates of participation in sport and other physical activities across the year through a national survey repeated every month throughout the year. To view the Decathlon Activity Index, visit decathlon.co.uk/activity-index.
Decathlon has 45 stores in the UK and sells a variety of sports equipment, clothing and accessories perfect for those who want to get active, try out new sports or forms of exercise or simply lead a healthy lifestyle.
For more information, visit www.decathlon.co.uk.
---