VO5 becomes the first 'mane' sponsor
VO5 is bringing the style of the Premier League to the masses by becoming the first ever 'mane' sponsor of a local league team. Whether you play nationally, regionally or in your office five-a-side, VO5 believes that every bloke deserves to feel their best, with the confidence to shine on the pitch.
Many teams were identified as potential recipients of the 'mane' sponsorship, but the lucky team in chosen are Stocksbridge Park Steels F.C., a Northern Premier League Division One East team based in South Yorkshire, whose fans and former players include Leicester City and England striker Jamie Vardy and former England World Cup Midfielder Chris Waddle.
There were various factors that contributed to the team's selection for sponsorship, but the final decision came down to The Steels commitment to local grassroots, passion for player development and need for a financial and styling boost ahead of the 21/22 season.
Chris Waddle, long term fan of The Stocksbridge Steels and football hair icon, is no stranger to the importance of good hair on the international football field. Waddle says "People remember me for two things – my footie skills and my iconic mullet, but what people don't realise is how important the latter was to my game. If I looked good, I felt good, and that confidence translated on the pitch – it's as simple as that really! Good style is not just for those with thick hair – if you've got hair, no matter how much, it feels good to care."
Ahmed Alsanwani (also known as A STAR), barber to the Premier League stars including Eden Hazard and Paul Pogba, has teamed up with the brand to give the lucky team a 'mane-over' experience at his VIP salon, which will see him switch up their style and prepare them for anything the upcoming season has to offer.
A STAR says "When it comes to footballers, I work with some of the best – so I know how important a good lid is to a team's confidence on and off the pitch. But good hair comes down to much more than just volume. Regardless of how much hair you've got, my motto is – if you've got hair, care. My top tip for game-worthy style is to keep a pot of VO5 Matt Clay – in your kit bag for a quick touch up before the game."
Ahmed created bespoke looks for 5 lucky members of the team, taking inspiration from current styling trends and iconic football cuts. Each look is easy to replicate and can be styled with only a couple of VO5 products: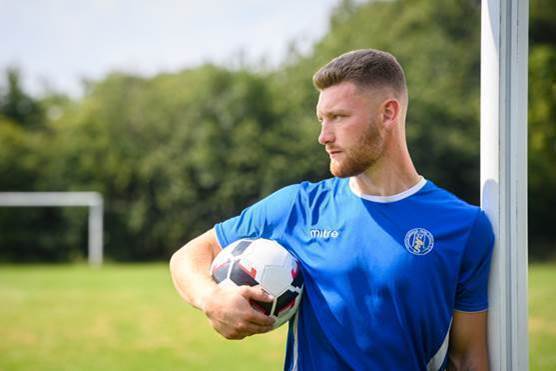 Look One: The Skin Fade with Slick Back
Player: Luke Mangham
Products Used: VO5 Matt Clay and VO5 Extreme Hold Hairspray
How to Use: Blow dry hair and apply a small amount of Matt Clay to the top to create texture and volume. Finish off with a spritz of VO5 Extreme Hold Hairspray for long lasting hold.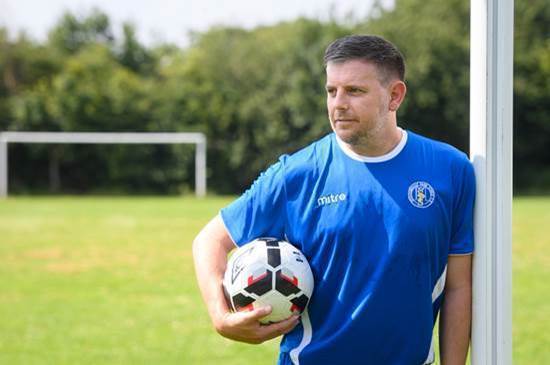 Look Two: Gentleman Haircut
Player: Chris Hilton
Products Used: VO5 Surfstyle Paste
How to Use: Create the Gentleman effect with a 2 on the back and sides. Tousle a bit of Surfstyle Paste through the lengths to create an on-trend natural finish, with a medium level hold.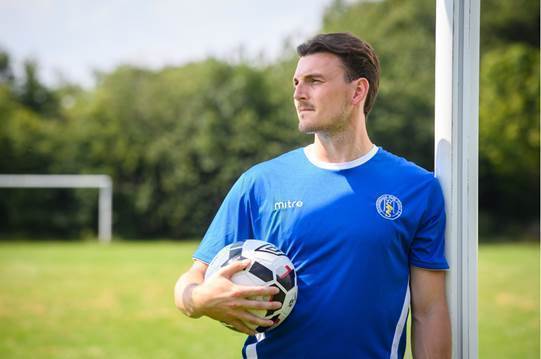 Look Three: Scissor cut
Player: Rob Ludlam
Products Used: VO5 Rework Putty, VO5 Natural Texture Spray
How to Use: Run a small amount of VO5 Rework Putty through the top to create natural looking texture and finish off with a spritz of Texturising Spray for a casual slicked back effect.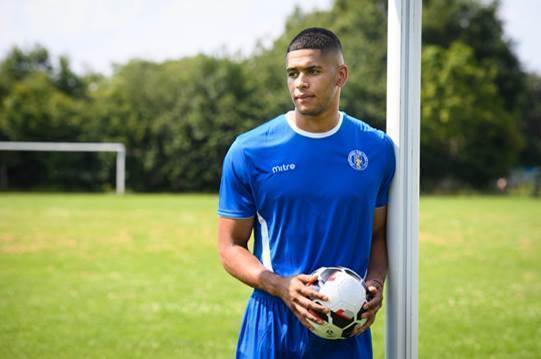 Look Four: The Skin Fade
Player: Clarke Greaves
Products Used: VO5 Styling Wax and Extreme Hold Hairspray
How to Use: Use VO5 Styling Wax to create a shiny wave effect on naturally curly hair. Finish off with a spritz of Extreme Hold Hairspray for long lasting hold.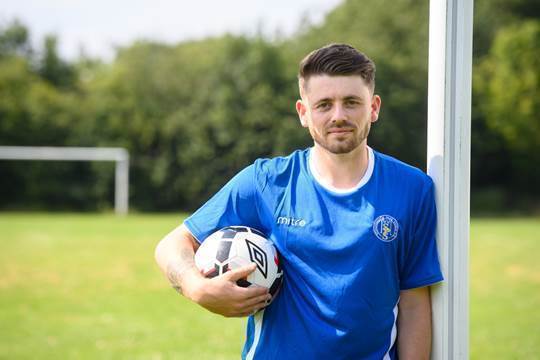 Look Five: One Back and Sides with a Skin Taper
Player: Jordan Lemon
Products Used: VO5 Thickening Powder and VO5 Extreme Hold Hairspray
How to Use: Sprinkle VO5's Thickening Powder through the lengths to create texture and volume, give a quick tousle and finish off with an Extreme Hold Hairspray for long lasting hold.
On the sponsorship with VO5, Roger Gissing, Vice Chairman and Commercial Manager of Stockbridge Park Steels F.C. said, "VO5 becoming the 'mane' sponsor of The Steels has given our players the confidence boost they need to play their best next season, and some extra funds to . The sponsorship has also given us the funds for vital up keep of our training facilities, which will give us a real leg up in '21/22. The need for funding of grass roots and lower league teams is so important, as we work with local communities to bring up the footie stars of tomorrow."
But it's not just The Steels that are receiving a mane-over from the brand. Next week, VO5 will run a 'Mane of the Match' competition on social media, which encourages grassroot and regional teams around the country to nominate themselves to be in with the chance of winning a sponsorship package of their own.
Bartholomew Krysiak, Senior Brand Manager VO5 & Brylcreem at Unilever said "We want guys across the UK to look and feel their best, no matter their style. That's why we're offering 'mane' sponsor packages to The Steels and other teams, to show that 'if you've got hair, care'. At VO5, we think haircare should be quick and easy, which is why we've developed a range of effective products that are colour coded by hold type – they're easy to choose and easy to use."
To be in with a chance of winning a mane sponsorship for your team, head over to @VO5 on twitter and take part in the #ManeoftheMatch competition.
To find out more about VO5 and its products please visit https://www.vo5.co.uk/.
---