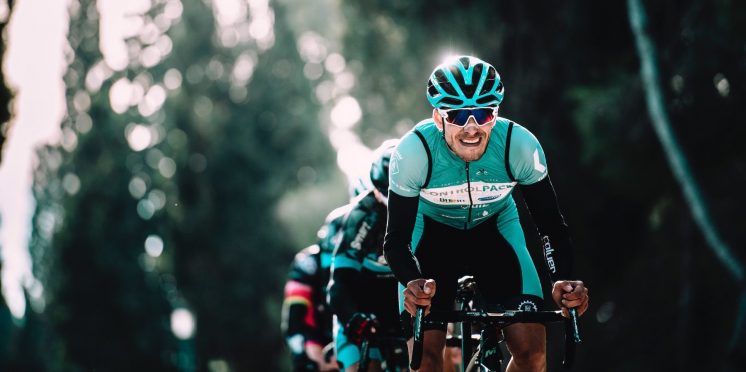 How to protect your eyes Olympic style
With the Olympic season, it's not just body muscles that athletes have to think about, but their eye health too. Protecting your eyes from the elements in the world around us isn't just reserved for athletes but for everyone. Whether that be when you're swimming, climbing, skiing, or simply taking a long walk, protecting your eyes is an absolute must. Statistics show that the global eyewear market is set to over the next five years alone, which shows that more and more people are taking the health of their eyes more seriously than ever before.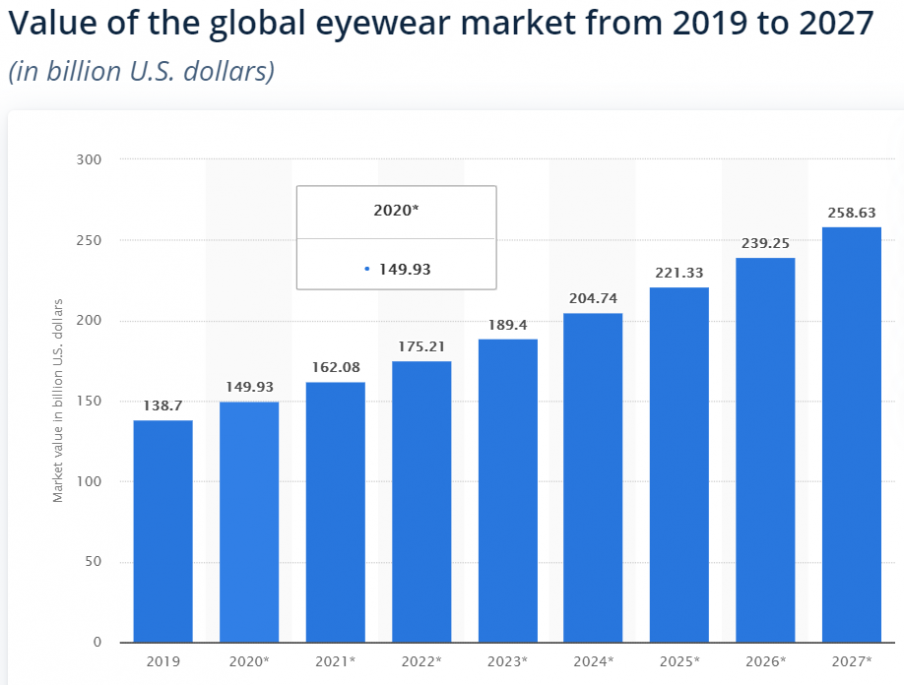 (Source: Statista)
Protect your eyes
Protection is key when it comes to taking care of your eye health, so as a basic when it comes to your eyes, having a quality pair of sunglasses is important. Not only for everyday sunshine exposure but also appropriate sunglasses for your activity. For example, when cycling, opting for a specialist pair of cycling sunglasses will ensure that the lens is suitable for the level of activity and not slipping off your face whilst riding – Oakley, for instance, have hundreds of styles. When involving yourself in any serious athletic activity that is outdoors, protective lenses are a must.
When selecting a pair of sunglasses, doing some research into what type of lens suits your needs is key. First of all, going for an eye test to make sure you won't have any prescription lenses is a basic first step. Following your trip to the opticians, you can then start by choosing what types of sunglasses you would like to wear.
The lenses that are available to you are more often than not linked to your intended purposes, so choosing the correct lens or even having more than one pair of glasses with different lenses could be the best option for you to guarantee quality protection for your eyes.
If you are driving or having to drive significant amounts at night time, choosing an anti-glare lense will ensure that lights from ongoing cars won't affect your vision at night time. This is great to reduce strain on your eyes and in the long run, protect your eye health in an easily implemented way.
Choosing sporting activity lenses are very much dependent on the weather conditions you will face, don't just think because it's not sunny you don't need to protect your eyes. When skiing, choosing a lens made of polycarbonate, will help absorb the UV rays reflected off the snow as well as being more durable than other materials. This type of long-wearing and long-lasting lense will not only protect your eyes from the sun, but also from any snow or ice from getting in your eyes.
Taking a bit of time to select the right lenses for your needs and wants from sunglasses and even prescription glasses will benefit your eye health in the long run.
Make sure your foundations are correct
Now that you have your lenses and needs outlines, choosing the correct frames is equally as important to the protection of your eyes. Stability and longevity are important when looking for a pair of glasses frames that you will either be wearing every day or for a certain activity.
Making sure that your glasses sit correctly on your nose is key in making sure they actually stay put on your face and feel comfortable. If this is not correct you may strain yourself whilst trying to get the lenses in the right position.
Ensuring that your glasses aren't too loose or tight is of importance because you want to make sure that you feel secure in your eyewear, especially when participating in a sport or activity.
Just as the fitting of your glasses frames are important, so is the material of the temples and frames. Will a rubber style frame provide extra security when you are being active, or would you like a more chic and plastic look? Taking every opportunity to try a frame on before you buy it, should be taken. Taking your time when it comes to the fitting will benefit you in the long run.
Protecting your eyes when it comes to doing an activity will ensure your eye health is preserved and your future self will thank you for doing so.
---