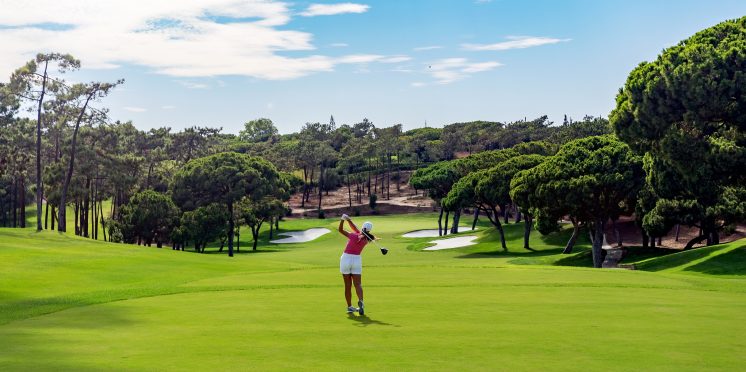 Quinta do Lago unveils new-look South Course after €7m upgrade
European golf's most iconic venue has been given a fresh new look, with Quinta do Lago's much-loved South Course receiving a €7m upgrade to elevate the playing experience and further enhance the Portuguese's resort's environmental credentials.
An eight-time host of the Portuguese Open, the popular layout reopened on September 1 following a major overhaul over the last 18 months – the centrepiece of a multi-million euro investment undertaken by Europe's premier luxury golf and lifestyle resort between 2020-2021.
Among the improvements made, all of the South Course's fairways, bunkers, tees and green surrounds have received an upgrade, with subtle changes also being made to a number of holes to enhance the golfing experience.
Sustainability was a goal throughout the project, with Quinta do Lago golf course superintendent Mark Tupling and his team working with the Golf Environment Organisation (GEO) and local non-profit company VitaNativa to record and enhance environmental stewardship across the golf courses. Water management has been a key element of the changes made with new Irrigation Pumps being installed along with enhancements to the existing system – giving greater control and saving precious resources.
Sean Moriarty, CEO at Quinta do Lago, said: "The South Course holds a special place in Quinta do Lago's history and the hearts of so many of our residents and guests. It is a truly iconic course and the modern new version will present a series of new challenges, all showcased in an idyllic natural setting.
"The Covid-19 pandemic continues to produce new challenges, but one thing we are determined to do at Quinta do Lago is to continue to invest in and improve the facilities and unrivalled experience that we offer as Europe's premier luxury golf and lifestyle resort.
"The new investment that we've made in the South Course is befitting a true star of European golf, and the improvements made will help to ensure the course remains a firm favourite with everyone that plays it in the years to come."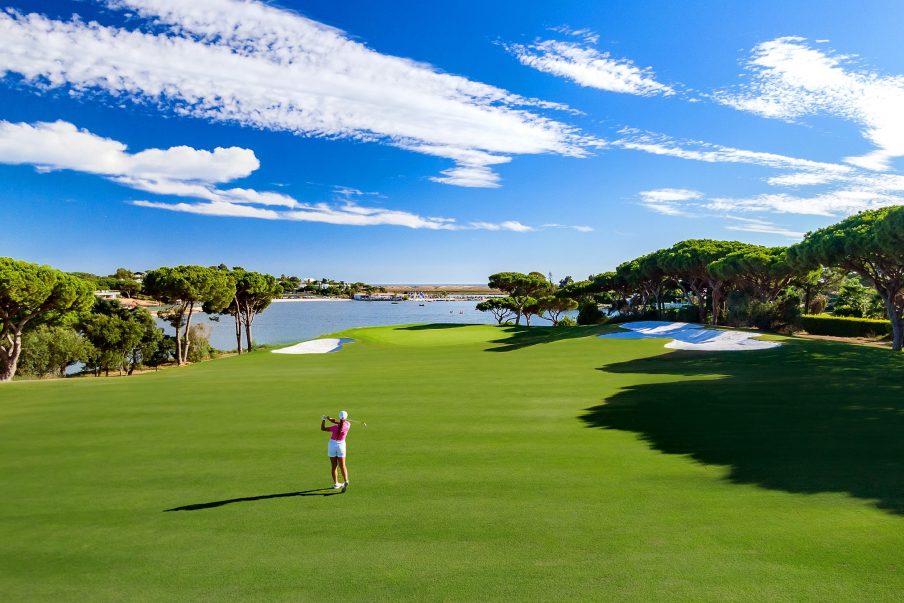 A favourite among European Tour professionals, Quinta do Lago's South Course is regularly ranked among Europe's top 100 golf courses. The par-72 layout is regarded as one of Portugal's premier golfing venues and the improvement programme has been undertaken to enhance its reputation even further.
Among the work to have taken place, and to help provide a consistent playing experience and unrivalled presentation, all the fairways, approaches, greens collars and tees have been resurfaced with a hybrid type of Bermuda grass.
All 48 bunkers on the course have been restored to their original size, with new drainage and sand added and compacted, while several bunkers previously within the pine tree canopy have been adjusted to give access to the green and two bunkers relocated to favour the modern game.
In addition, the lakes on the 3rd and 17th holes have been upgraded with new retaining walls giving a sharp modern look consistent with the other lakes on the course; the fairway on the eighth hole has been softened and a number of pine trees relocated to allow greater access to the green; and golfers will face a new challenge on the 16th hole with the lake behind the green brought into play, adding drama to the closing holes.
Away from the South Course, Quinta do Lago's other two 18-hole championship courses – the North Course and Laranjal – have also undergone significant maintenance improvement programmes since last spring, while the resort has also invested in a new fleet of state-of-the-art electric golf buggies and reopened its main golf clubhouse following extensive refurbishment.
Set amongst 2,000 acres of the picturesque Ria Formosa Natural Park and just a 15-minute drive from Faro airport, Quinta do Lago has been at the forefront of Europe's elite golf, sports and family destinations for nearly five decades and features a combination of world-class golf and lifestyle facilities.
As well as three 18-hole championship golf courses and outstanding practice facilities, guests can enjoy an array of sports at the state-of-the-art performance centre The Campus, a world-class sports hub designed for professionals and amateurs alike to train and live well.
Complementing the facilities is a choice of 13 first-class bars and restaurants that deliver a range of delicious world cuisines, including the acclaimed Bovino Steakhouse and UMAMI – the resort's first Asian restaurant which opened in May – and accommodation at the boutique The Magnolia Hotel.
---