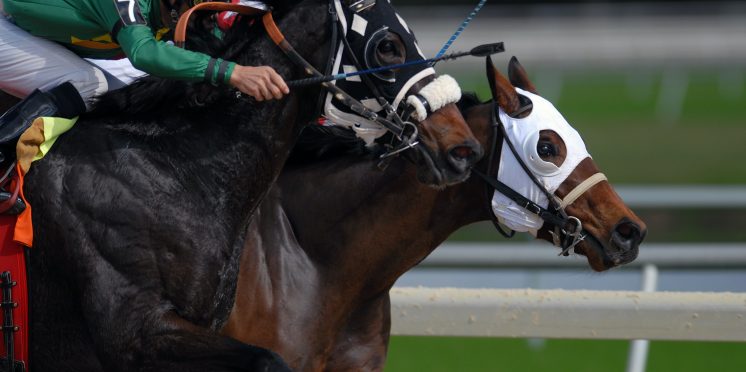 Four tips For hosting a great Melbourne Cup day party at home
Melbourne Cup Day is one of the most social of the year, with friends and family coming together around the country to enjoy not only the big race, but the day in its entirety. If you've put your hand up to host – or had your hand put up for you – then check out our four tips for hosting a quality Melbourne Cup party for adults.
1. Decorate your house with a Melbourne Cup theme
An easy way to bring a bit of a Melbourne Cup flavour to your house on the big day is to put together a few different decorations around the house. Stick a few bits of horse racing paraphernalia up on the walls, have a couple of different trophies for winners of competitions you put together – most notably the Melbourne Cup sweep – and bring out some colourful jockey jackets and hats for guests to put on. This is a chance to get creative trying to replicate a few of the themes of the Melbourne Cup at home.
2. Make fancy cocktails
Drinking fancy cocktails is part and parcel of the Melbourne Cup Day experience, but it doesn't have to be reserved for those who make the trek out to Flemington. Bring a bit of the racecourse to your living room by making a few home-made versions of the Flemington favourites. It might not quite have the same glitz and glamour that you get on course, but there's no reason you need to miss out on the drinks which define the Spring Racing Carnival.
3. Keep the Cup theme going with the food menu
Drinks don't need to be the only thing on the menu with which you try to replicate the action from Flemington – you can do exactly the same thing with the food you bring out. And while there might not be specific foods as strongly associated with the Melbourne Cup as there are drinks, there are still ways in which you can stick to the theme of the day in a gastronomic sense. A lot of the food at Flemington, at least in the reserved areas, is of the upmarket hors d'oeuvres variety – also known as fancy finger food – so try serving up a range of smaller foods as much as possible.
4. Keep a television spare
For many of the guests at your Melbourne Cup party, you'll most likely want to have a TV showing the races throughout the day. Melbourne Cup Day is generally a pretty long one though, with races starting before lunchtime and going all the way through until dinner, so plenty of guests – particularly those without much of an interest in the races to begin with – might not be all that keen to settle in and watch hours upon hours of horse racing. If the vast majority of your guests are in one room watching the races, having something different showing elsewhere can be a good way to keep those less racing-inclined guests occupied.
Melbourne Cup Day is one of the most festive on the calendar, but not everybody gets the chance to go and enjoy it live and up close. If you're having a party of your own at home, however, there's no reason that you can't have just as much fun as those at the racecourse. Bring the Melbourne Cup theme to your home wherever possible, be that in decoration or food and drink, make sure your guests who aren't overly interested in racing can still have a good time, and you'll be well on your way to hosting a Melbourne Cup party to remember.
---