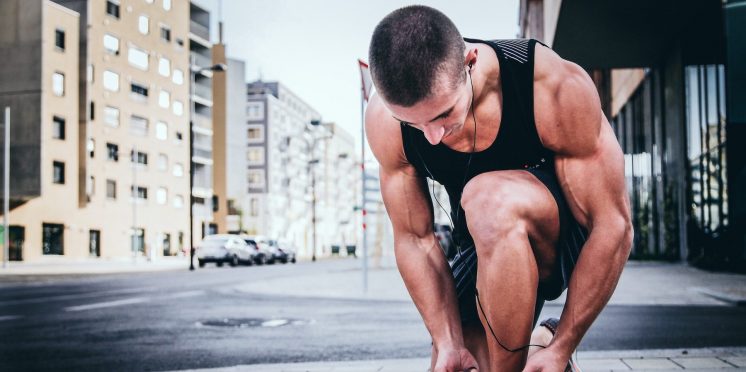 How the Covid-19 Pandemic has Impacted Our Approach to Health and Fitness
The Covid-19 pandemic has taken a significant toll on the lifestyles of individuals around the world. The fundamental lifestyle changes many of us have experienced as social distancing measures, global lockdown restrictions and the rise of working from home became commonplace means that our attitudes towards health and fitness may have altered, too.
With the sheer disruption caused by Covid-19, these fundamental lifestyle changes appear to have caused us to become more exercise and diet conscious.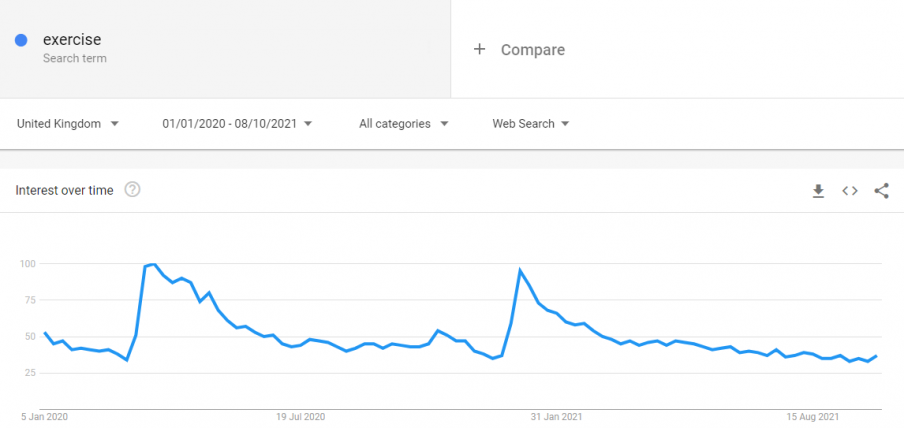 As Google Trends data shows, in the UK, interest in exercise spiked at the beginning of each lockdown announcement, whilst global data also shows an increase in sentiment towards the topic following the emergence of the pandemic.
With this in mind, let's take a deeper look at how Covid-19 has impacted health and fitness across the UK, as well as how the widespread transition towards remote work has altered our diets:
The Fall and Rise of Gyms
Covid-19 carried a profound impact on the fitness industry. While gyms suffered significant losses in the wake of lockdowns, fitness apps and equipment sales performed well.
(Image: Financial Times)
As we can see from the data above, the home fitness app, Peloton, experienced an extremely strong rebound after Covid-19 caused a small market crash in March 2020. In fact, Peloton stock outperformed the S&P 500 comfortably in building momentum amidst the first lockdown.
This is because, as gyms closed their doors, many more users had tapped into fitness apps like Peloton to stay in shape while in lockdown.
However, the dominance of apps has been tested by the reopening of gyms in 2021. According to an Upswell Marketing survey, a huge 80.4% of consumers expressed an interest in going back to the gym after lockdown – while 40% said they'd prefer to work out in a gym than at home, provided the facilities were Covid-safe.
"The fitness industry is seeing a mini-boom," said Tim Green, head of marketing and partnerships at TeamUp. "Consumers who have missed the social interaction and motivation of in-person classes are excited to be back and are spending more than ever."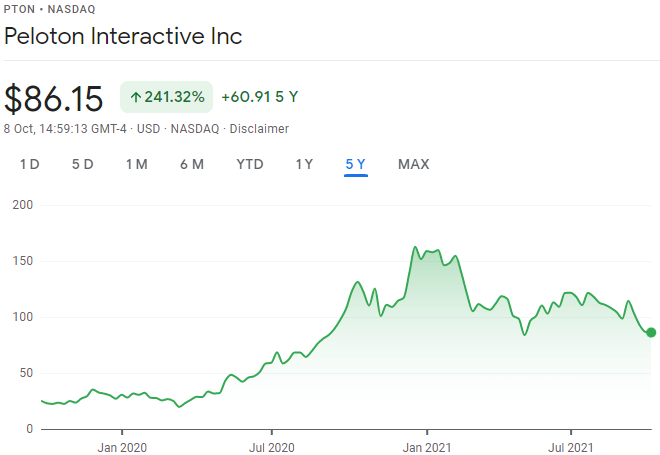 As we can see from Peloton's stock prices, the emergence of lockdown measures caused a significant surge in the company's value, but the reopening of gyms in early 2021 showed that the world wasn't quite ready for fully remote workouts to solely become the preferred form of fitness just yet.
However, with running apps like Strava recording growth of around 2 million users per month in 2020, it's clear that fitness platforms will play a massive role in our future workouts. In a new age of increasingly remote work, it seems as though the social aspect of the gym will help to maintain its popularity and fitness apps that can complement gym workouts along with home-based exercise will form a strong hybrid approach to health in the age of the new normal.
Refreshing Attitudes to Nutrition
Evidence has suggested that Covid-19 has spurred us to be more conscious about the food we eat. In a European survey of 23,000 respondents conducted by FMCG Gurus at the start of the pandemic, 72% of consumers claimed that they will make "greater attempts" to eat and drink healthily in response to the pandemic.
"As a result of questioning their immunity and vulnerability to disease and illness, consumers will look to re-evaluate their diets and everyday lifestyles," the report, entitled Evaluating the Uncertainty & Future Outlook of COVID-19 noted. "This is something that will result in consumers taking a more proactive approach to their diets and lifestyles in order to maximize their health."
The drive for greater dietary control has been accelerated by lockdown making it more difficult to access restaurant food, as well as the growth of online holistic health and fitness coach platforms.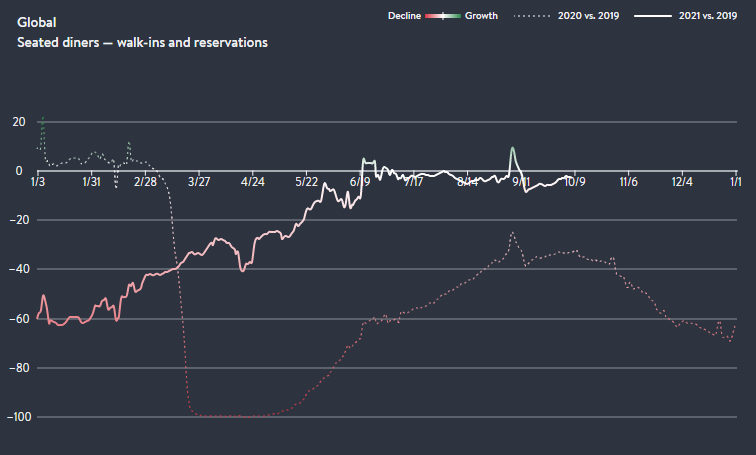 (Image: Open Table)
As we can see from the data above, instances of table reservations at restaurants have rarely surpassed their 2019 levels. Although this is bad news for the hospitality industry, it may be good for our diets that we're less prone to consuming restaurant food – which generally holds little nutritional value.
As we progress into the age of the new normal, and emerge from the midst of the pandemic, working from home initiatives are likely to continue our drive towards digital transformation, making fitness apps more commonplace while causing sit-in restaurants to adapt their business models. At a time when Covid-19 has forced businesses and consumers alike to reevaluate their old habits, we could collectively make strides towards a more fit and healthy future together.
---