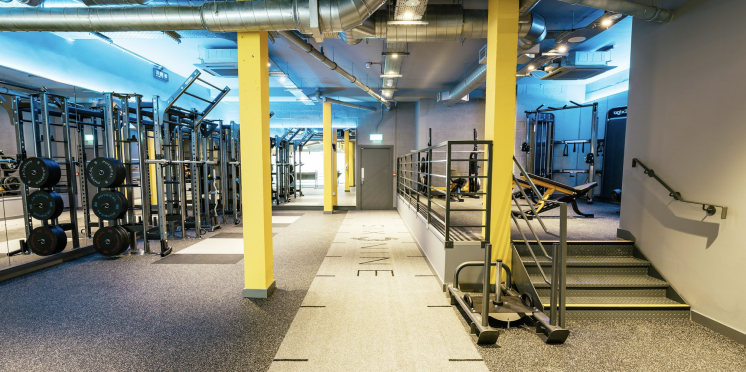 Luxury gyms in Covent Garden and The City
SIX3NINE has two luxury gyms located in central London, one in Covent Garden and the newest
addition on Gun Street in The City. The gyms, which have been hugely popular since their launch,
are at the forefront of bespoke personal training. The team have striven to provide a service that
continues to stand out from competitors.

The newest site, located a short walk from Liverpool Street, has seen an expansion on the Covent
Garden offerings, with increased space and enhanced focus on the brands signature, bespoke
personal training.

SIX3NINE offers a high-spec training space for both personal training clients and class members.
However, the offering is not limited to personal training alone, SIX3NINE also offers nutrition
consultation and small group training.

From general lifestyle improvement and weight loss, to preparing for life-long goals such as The
London Marathon, the team at SIX3NINE deliver empathetic and flexible guidance based on the
newest technology to help clients reach goals and become best versions of themselves. With
members at the heart of everything they do, the close-knit experienced team at SIX3NINE focuses
on providing an honest and reliable space where clients can receive effective coaching, alongside
their busy timetables.

With personal training at its core, SIX3NINE ensures that each session is tailored to the individual,
considering their likes, dislikes, strengths, weaknesses, goals, and timelines. In an industry that
often forgets the 'personal' in personal training, they focus on building a routine whilst recognising
that each individual is unique.

Each journey begins with a complimentary consultation, where various topics will be discussed,
from training history and injuries to lifestyle and what the individual wishes to achieve. Once the
programme begins, the member is supported to overcome obstacles and is educated on how to
achieve and maintain their goals.

Online personal training is provided by one of the team's in-house trainers and each programme
will be built from the ground up based on an online or phone consultation.
Personal training prices range from £399 – £1200 per month, depending on the number of
sessions
---