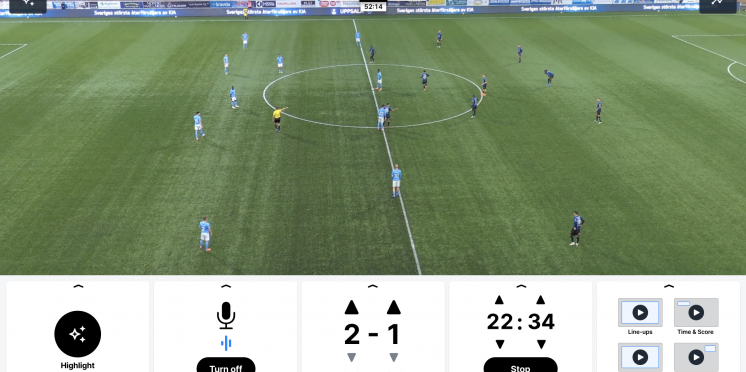 Spiideo launches CloudStudio Anywhere
Spiideo (www.spiideo.com), the Sweden-born advanced video recording solution that enables more than 2,000 sports teams and organizations, to automatically stream, record, and collect data on live sporting events, training, and performances, today announces the launch of CloudStudio Anywhere, its new remote broadcasting feature that will empower commentators and production teams around the world to deliver live, captivating content without being physically present at the sporting venue.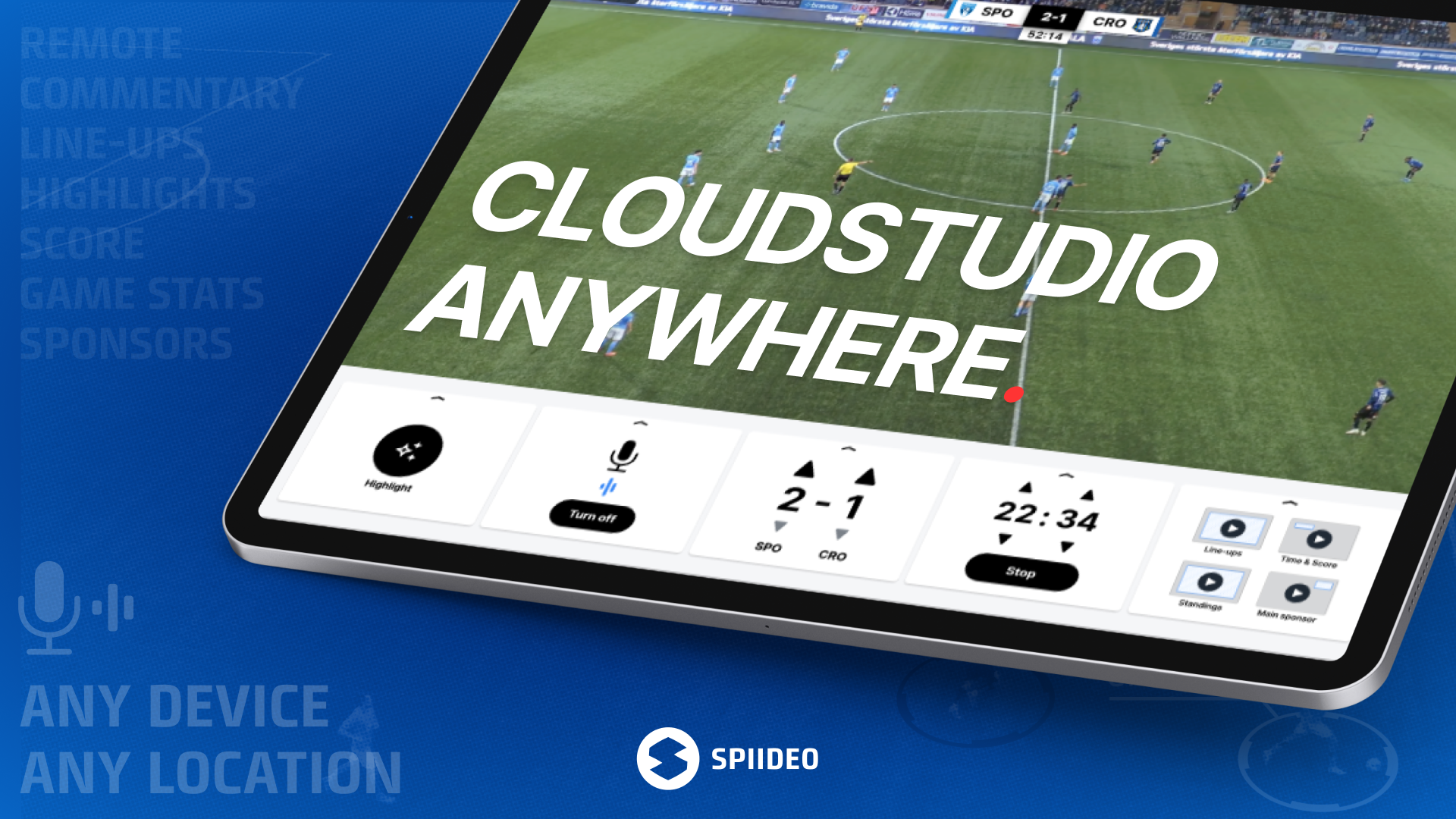 CloudStudio Anywhere has been developed in response to the growing demand for more accessible solutions, particularly during the pandemic, when venue closures and capacity limits restricted the world's consumption of sporting entertainment. The solution adds greater flexibility to Spiideo's existing cloud-based production tool, CloudStudio, which, until now, required operators and commentators using the system to be physically present at the venue in order to make use of its broadcast-enhancing features, such as the real-time keying of graphical elements, including lineups, and audio commentary.

Unlike its competitors, CloudStudio Anywhere requires very little effort on behalf of the operator in order to use it, in fact, audio and graphics added through CloudStudio Anywhere are automatically synced to the broadcast stream, which is generated by Spiideo's game tracker technology, that uses artificial intelligence to follow the action without the presence of a camera operator. Whether standing outside the venue or on the other side of the world, operators and commentators can now deliver TV-standard broadcasts as effortlessly as if they were observing in the stands. Ultimately, this means sports teams and organizations can stream more matches, while maintaining the high quality value that fans deserve.

CloudStudio Anywhere marks the latest advancement of the Spiideo Play platform, which is an automatic OTT video platform, designed to make sports streaming available to all. Spiideo Play provides customers with hassle-free plug and play camera systems. Once the cameras are set up and in position, users can then schedule and share live streams via their laptop or smartphone in a matter of minutes.

By connecting to Spiideo Play's intuitive production feature, CloudStudio Anywhere, customers can oversee and manage their video stream remotely. This also means that customers can set a pay-per-view cost and select which sponsors to promote during the stream (and on the dedicated access page). This gives broadcasters, media groups, clubs and teams the opportunity to earn and diversify their revenue streams, as well as help them service their individual sponsors.

Commenting on the new feature, Patrik Olsson, CEO & Founder at Spiideo, said: "Spiideo is committed to making sports broadcasting as simple and convenient as possible for our customers. With the launch of CloudStudio Anywhere, we hope to provide greater ease and convenience to our customers and facilitate them in taking their automated broadcasts to the next level. With commentators and production staff no longer required in the stands at each event, customers will be able to look further afield to find reliable production staff and commentators as they increase their number of streams while eliminating any time wasted traveling to and from events."

Spiideo also recently introduced features such as CloudControl, Spiideo's camera monitoring system, and bulk scheduling, which enables customers to schedule hundreds of games in minutes. These tools make it easier for our media partners that rely on fleets of Spiideo cameras to capture and stream thousands of events each year.
---