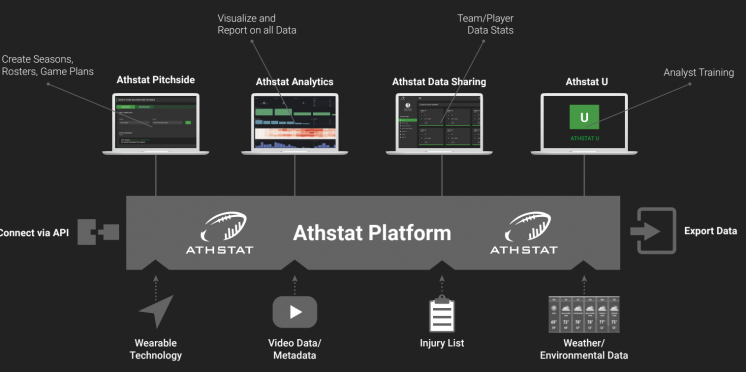 Athstat Releases Upgraded Version of its Sports Analytics Platform
Athstat, a sports analytics and data management company based in Boston, Massachusetts, today announced the release of version 2.0 of its platform. The newly released version includes enhanced analytical tools for sports analysts, data sharing capabilities across entire teams, as well as AI-powered predictive modeling capabilities. The platform now also includes Athstat U, allowing teams to access multiple world-class online training programs for platform users who want to master their sports analytics skills.
Since its launch in January 2021, the team at Athstat has continued to canvas customers and users of the platform to add features and capabilities based on their feedback. One clear gap identified was the ability to collect data from multiple sources into a single platform–be it GPS data, video metadata, strength and conditioning data, weather data and more. Athstat v2.0 has solved that gap through its Data Sharing and Athstat Analytics modules, which allow teams to pipe in data to a central Big Data location, and share that data across the team.
"We wanted to provide a consolidated analytical solution to help our customers improve performance and make data-driven decisions," said Athstat COO and co-founder, Kisset Chirengende. "Athstat v2.0 provides both the analytical and data management features that will allow them to do this at a cost-effective price."
Athstat's current customer base includes a range of amateur and professional teams, as well as schools and academies.
---