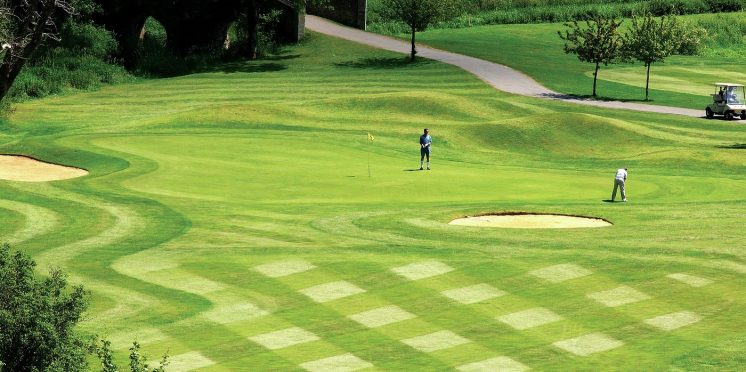 Can Tiger Woods win the 2022 Masters Tournament?
When Tiger Woods confirmed his intention to play in the 2022 Masters, the first question asked was: "Do you think you can win?" His answer was an emphatic "I do." His confidence may have surprised some people. But anyone who remembers his 1996 interview with Curtis Strange will have recognised the same energy and mindset that has been present throughout the American's career.
Tiger Woods believes he can win a sixth Green Jacket this week. #themasters pic.twitter.com/WHjD4BcOcx

— The Masters (@TheMasters) April 5, 2022
Play to win
Back then, Woods expressed his desire for victory ahead of his first-ever professional event. His comments seemed to rattle Curtis Strange, who described him as cocky. He also told Tiger: "You'll learn." Hinting that he would soon be brought back down to earth by the reality of the pro tour. Woods finished tied 60 but shot a hole-in-one on the 14th hole in the final round and put himself firmly on the golfing map. Less than a year later, he became the youngest player to win a major, claiming the 1997 Masters Tournament aged 21. So, what are Woods' chances in the 2022 Masters betting tips? The bookmakers have priced him at 40/1 and plenty of fans will be backing him. But could he really win the tournament?
Golden era
Most experts believe we are entering a golden era of golf. Woods raised the bar and a new generation of golfers have come through, taking the game to new levels. The likes of Jon Rahm, Cameron Smith, Collin Morikawa, Justin Thomas, Scottie Scheffler, Viktor Hovland and Jordan Spieth are all in their twenties and likely to be the dominant names in the sport over the next decade. But Woods remains a bigger draw than all these names put together. His inclusion is the news of the week. Despite all his trials and tribulations, Tiger Woods is still the reference point for world golf. It was no surprise when he was inducted into the Hall of Fame earlier this year.
I feel so honored to have been inducted into the @GolfHallofFame tonight. Having Sam introduce me and my family there watching, it made it even that more special. pic.twitter.com/kVKLv5qOJC

— Tiger Woods (@TigerWoods) March 10, 2022
Defying the odds
His 2019 win came more than a decade after his last major. And few expected him to compete that week. There is no recent form to judge him on and he has been out of action since early 2021 after nearly losing his leg in a car accident. His ongoing back issues mean he feels pain every time he swings a club. No one would give any other golfer in his situation a chance. But Woods has a habit of defying the odds and creating history.
However, Woods faces some stiff competition from a group of players in strong form. The most eye-catching of those is Scottie Scheffler who arrives as world No. 1 after winning three of his last five tournaments. He has played in seven majors and finished in the top 20 of six of them and in the top 10 of four of them. He will start among the favourites alongside reigning US Open champ Jon Rahm. The Spaniard has yet to win in 2022 but has landed four top 10 finishes and is still No. 2 in the world.
Those two are the standout contenders ahead of Justin Thomas, Cameron Smith, and Dustin Johnson. Then there is a host of other names before you get to Tiger. Very few pundits are predicting Woods to win but they are equally reluctant to rule him out of contention. And that tells you all you need to know about his status in the game.
---