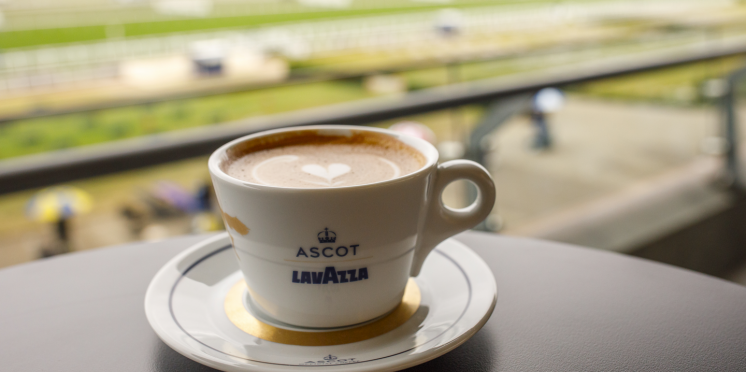 Lavazza serves the official coffee at Royal Ascot for the eighth year in a row
As racegoers dust off their magnificent millinery creations and don their exquisite fashion, Lavazza baristas will be tying their aprons as the leading Italian coffee brand prepares to serve the official coffee at Royal Ascot for the eighth year in a row.
Across the busy five days, Lavazza will offer racegoers their favorite coffee drinks, from the classic espresso to the trendy espresso martini, while they enjoy all the activities Royal Ascot has to offer – from the arrival of the Royal Procession as the clock strikes two, to the communal singing around Ascot's Bandstand and the races that stop the nation.
Pietro Mazzá, General Manager UK and Regional Director UK & Nordics at Lavazza Group, said: "Lavazza's partnership with Ascot has been established on our mutual passion for excellence and exquisite experiences. In the past eight years it has provided us with a unique opportunity to create the perfect blend between our authentic Italian taste and the quintessentially British culture. Together we aim to create memorable moments for all Ascot enthusiasts in a place like nowhere else."
Royal Ascot commences today (Tuesday, 14th June) and runs until Saturday, 18th of June 2022. Exclusively for Royal Ascot, two new Lavazza bars are ready to welcome racegoers in the Royal Enclosure and Queen Anne Enclosure.
Throughout the season, Lavazza will continue to serve its authentic Italian coffee from the permanent outlets including the Tierra Bar, as well as Lavazza on 4 and a dedicated new Lavazza Martini cart that launched this year.
---