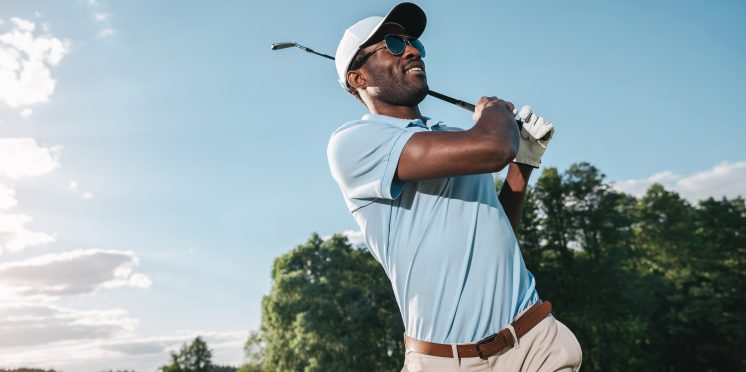 Supporting golfers' health this summer
Golfers tend to avoid sunscreen, mainly due to long-term habits and underestimating the risks, making skin cancer common in every golf club. However, with heatwaves and record temperatures forecast for 2023 coupled with rising rates of skin cancer across the UK, attitudes need to change, and fast.
The Melanoma Fund, the charity behind Slip! Slap! Swing! – the UK's only sun protection campaign for golf, is partnering with the Club Management Association of Europe (CMAE) to expand their reach within clubs. The CMAE, which has over 4,000 Members across the UK, Europe, and MENA, will be working with the charity to encourage managers to sign up to the free campaign, and include sun protection within their health and safety practices, enhancing their duty of care to staff and members.
Slip! Slap! Swing! which launched in 2019, is widely supported by the golf industry, and has over 500 golf clubs already accredited to the campaign. Golf clubs, tournament organisers can sign up and use the free toolkit of materials, designed to be displayed within the clubhouse, and digitally to educate and encourage better sun protection habits, at the right time and place.
The Melanoma Fund encourages golf clubs to stock SPF30 sunscreen in the pro shop and provide free dispensers for ground staff. The charity provides a sunscreen support service to accredited clubs, offering 'non-greasy grip' product at competitive prices, which include a donation to keep the campaign running.
Craig Cotterill, Commercial Director of the CMAE said "We will be working with the Melanoma Fund to actively position sun and heat protection awareness as a club's responsibility throughout summer. Not only should all golf clubs take sun protection seriously but make sunscreen easily accessible for all"
Michelle Baker, CEO of the Melanoma Fund welcomes this support and said, "We have already got the sports and outdoor industry to recognise the importance of sun protection. We now want to Slip! Slap! Swing! to feature in more golf clubs, creating a sizeable impact on skin cancer in the sport. This partnership takes us one step closer that that goal".
For further information and to sign up to the Slip! Slap! Swing! visit: www.melanoma-fund.co.uk/slip-slap-swing
---