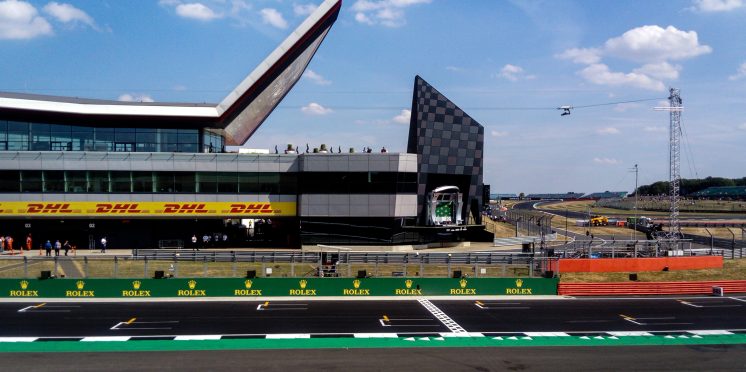 Verstappen racing toward three straight Championship wins
Formula 1 driver Max Verstappen might not be everyone's kettle of fish when it comes to his attitude and personality, but the Belgian born Dutchman's more recent dominance with Red Bull is to be admired.

The 25 year old lifted his first Formula 1 Championship back in 2021, and he made it consecutive Championships with another consistent and dominant showing in 2022. With ten Grand Prix wins to his name in the 2023 season, having already amassed a points score of 314, and is the clear favourite to make it three straight Championship wins.

For those who like a small flutter in their race calendar, such is Verstappen's form and confidence right now, there are probably some very good outside odds available with this bet365 offer code for the likes of Lewis Hamilton and other team drivers when it comes to pulling off future unexpected wins of their own, but I would imagine decent odds on Max walking away with this years world title are now long gone given the advantage he has already built up.

At the recent Belgian GP, he was sixth on the grid, yet still managed to take a comfortable victory without actually seeming to push himself, or his car, anywhere near breaking point. The ease to which he took the victory was probably epitomised by the manner in which he took the lead. Having decided it was now time to overtake teammate Sergio Perez, he simply chose the moment at will, and then lapped a comfortable two seconds faster.

Once out in front, it was time for some light-hearted banter with race engineer Gianpiero Lambiase as they debated how hard he should then push. At one point he was asked to take it easier on his final set of tyres, and Verstappen suggested he should actually drive harder, extend an even bigger gap and then give the pit stop team some extra practice – a pit stop team that already, and consistently record the fastest times.

Having previously gone head to head with Verstappen, Mercedes team boss Toto Wolff simply had to acknowledge how big their advantage now is, whilst they now look largely lost.

"He has all reason to be a bit cheeky. He's just driving around. On merit. Nothing else to say. As much as it's annoying."

Even Hamilton had to acknowledge it, instead referencing an old Austin Powers quote.

"He's having a smoke and a pancake."

Despite the banter with Lambiase, Verstappen did ultimately cross the line a full 22.3 seconds ahead of Perez, the only other man in the same car, and Lambiase insisted he had actually listened and eased off – it just did not look like it given his total superiority across the race. Having been demoted to sixth spot with a grid penalty, it only took him 16 of the 44 laps to himself back out in front and he simply did not look back.

Although team principal Christian Horner insisted he was joking when he commented 'I'm surprised it took him so long,' it shows that the conversation had been had somewhere and that the belief was very much 'when' and not 'if' Max would get back to the front of the line.

It would have undoubtedly happened quicker as well had Verstappen not been stuck in a DRS train with Charles Leclerc and Hamilton for a few laps.

We will have to see what the rest of the calendar brings, but it would take a brave man to bet against him.
Photo by Mark Stuckey on Unsplash
---