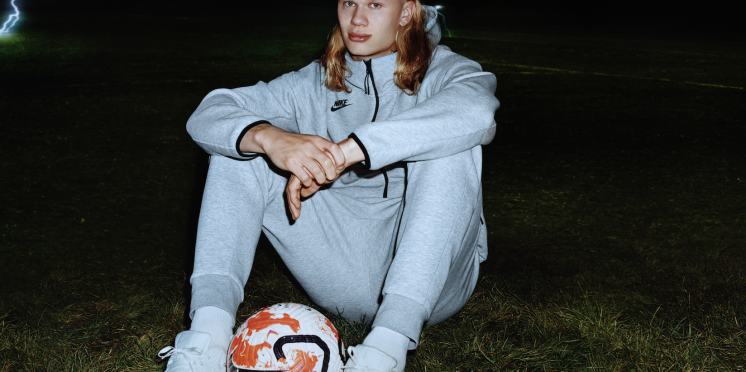 Nike launch new tech fleece
Nike's new Tech Fleece apparel honors the past, respecting the heritage and craft of the
timeless product, while improving the material even further, delivering legendary
lightweight warmth and comfort for the next generation. Even warmer, with an even smoother feel, this new collection of mineral-inspired colorways contains at least 55% recycled materials.

Luke Hammer, Senior Apparel Designer, Nike said 'One of our core values is to listen to the
voice of the athlete, that's as true for our lifestyle product as it is for our performance
offerings. From runners and tennis players to footballers, basketballers and dancers, the
resounding feedback is how much athletes look to Tech Fleece when in search of comfort
without compromising style.'

Record-breaking striker Erling Haaland said: 'It's not a secret that I love a head-to-toe look
and the new Tech Fleece provides just that. Whether it's the streets of Manchester or just
relaxing at home, it's something I know I can pull out of my wardrobe and wear with comfort
and confidence, no matter what I'm getting up to.'
A go-to for the modern athlete for the last decade, this season's Tech Fleece blends
tradition and technology perfectly, offering a silhouette that's easy to style, whether
dressing it up or down, heads will turn.
 
The Fall 2023 Nike Tech Fleece Collection will be available August 11 at nike.com and at
selected retailers.
---