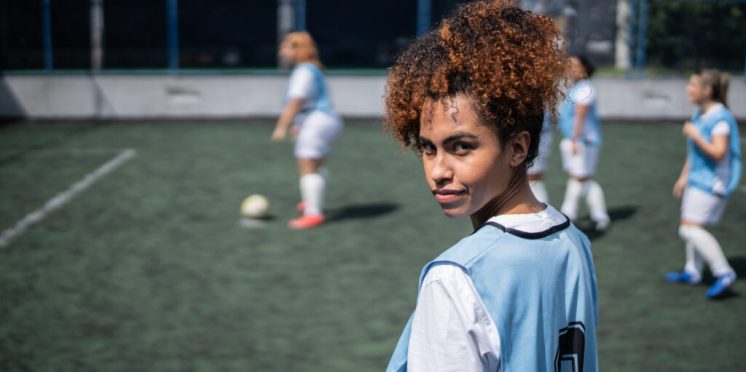 Nearly half of women believe football is a sport for men
Following this year's nationwide interest in FIFA Women's World Cup, global customer-driven consultancy firm Yonder commissioned a study that unveiled that women are still participating in sport far less than their male counterparts – and organisations in the sport sector and beyond have a huge opportunity to drive sport further and set a new standard for the industry.
After analysing eight competitive sports played across the UK, Yonder Consulting found that women fall way behind men in terms of participation numbers.
According to the research, nearly half of women believe football is a sport for men.
Organisations that tap into female audience can turn the market on its head and reap the benefits
Businesses across sporting industries are preventing women from taking part in sports, according to the research. Everything from the use of language, apparel slogans, and even toys contribute to shaping physical activity and behaviour patterns from an early age. Lack of coaching, clubs and teams, as well as uncomfortable clothing where also referenced.
As consumers become more invested in women's sport; they expect businesses and brands to do the same. Celia Roberts, Director, Yonder, commented: "When you dive into different women's stories, goals, their dreams, their fears, observing how they live their lives, you can shape products and solutions that allow your business to serve them better on their terms.
"This is the responsibility of businesses across the sporting industry. We all have the ability to change this narrative. The most successful businesses will be the ones who seize the opportunity."
Insights also reveal that four of the UK's most widely played sports are perceived as 'more for men' than women, with rugby in particular viewed as 'more male' by 58 per cent of respondents.
Although the high-profile victory of the Lionesses at the UEFA Women's Euro 2022 tournament left a lasting legacy and led to the increasing interest in FIFA Women's World Cup, men are still reporting four times the participation of women in football, with a fifth of men admitting to playing football on a regular basis.
Surprisingly, the percentage of female football players has decreased by four per cent since 2019, in addition to an eight per cent drop in the number of women playing tennis monthly. The research also uncovered swimming as the sport women participate in the most (18 per cent).
Manfred Abraham, CEO, Yonder, added: "The reality is that the true needs of huge numbers of women are not being met, and I would imagine, truly understood. This means businesses and organisations have the opportunity to find out exactly what the barriers to participation are and evolve their businesses to respond. This will drive growth.
"The resulting opportunities are huge – from concept development and campaigning to experience design and customer care. Businesses should be very excited about the future of women's sport, and it's those that are truly customer-driven that will lead the pack."
Yonder is calling for organisations to embrace changing customer behaviours and seize the significant growth opportunities that come from tapping into a newly engaged audience. This will not only benefit the sporting industry as a whole, but also change the narrative and perception of women's sports.
---